From: 1stDibs - Monday Jul 05, 2021 11:01 am
---
ENJOY FREE SHIPPING (UP TO $200 OFF) ON DECOR, ART, JEWELRY AND FASHION WITH CODE SUMMERSHIPPING* | START SHOPPING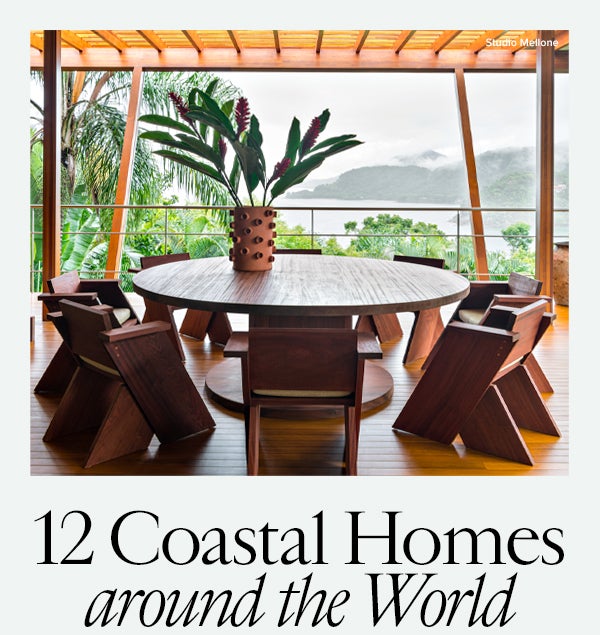 Nothing compares to living by the sea: the endless views, the refreshing breezes, the "ahhh" factor. View our slideshow of coastal homes, then shop for pieces to get the beach-house look (even if you're landlocked).
As the tides follow the moon's gravitational pull, you're drawn magnetically to the ocean. Give in to your thalassophilic desires and shop the look of these captivating seaside projects — from the sunbaked coast of the Yucatán to the dramatic azure waves of the Aegean.
A seascape work is an escape every time your eyes fall upon it. Our editors have handpicked six evocative pieces from beautiful locales around the world to capture your imagination.
| | | |
| --- | --- | --- |
| Daniel Pollera, Mid Day at East Hampton Beach, 2017 | | Laura Browning, Carried Away, 2020 |
| | | |
| --- | --- | --- |
| Josep Maria Vayreda Canadell, Porto Fino Seascape, 1986 | | Helen Robinson, Sea Lavender, Contemporary |
| | | |
| --- | --- | --- |
| Kind of Cyan, Smooth Bay in the Mediterranean, 2021 | | Louis Azais, Mediterranean Seascape, Early 20th Century |
If you pack it, you will go. Shop an impossibly chic collection of designer sandals, flowy dresses, beach totes, shades and more.
Bring home a keepsake that will evoke a special trip you've taken — or one you'll someday take. These makers draw their creative inspiration from their enviable locations, including Brazil, Portugal and South Africa.
Browse Works from More Locations
*This offer is good for up to $200 USD off your total shipping cost of decor, art, jewelry or fashion purchased on 1stdibs.com (exclusions apply) when you place your next online purchase and enter promotion code SUMMERSHIPPING at checkout on 1stdibs.com. This offer is valid from June 16, 2021 at 12:00am EST through July 14, 2021 at 12:00pm EST. This offer is only valid for pre-approved accounts. Offer cannot be applied to previously-made purchases and may not be combined with any other offer. Value of the shipping credit you receive under this offer cannot exceed the lesser of the quoted shipping price on the eligible item(s) or $200 USD. This offer can be applied to decor, art, jewelry or fashion category purchases only, excluding sculpture, wall decorations, folk art, case pieces and storage cabinets, more furniture and collectibles, lighting, asian art and furniture, building and garden elements, seating, mirrors, tables. All standard customer terms and conditions apply. 1stdibs reserves the right to cancel, withdraw, or modify this offer at any time. Offer is nontransferable. Void where prohibited.
We're committed to your satisfaction and peace of mind with every purchase.
On behalf of our employees and extended community of makers and sellers, we thank you for your business and ongoing support of the design industry.
1STDIBS | 51 Astor Place | New York, NY, 10003, US