From: 1stDibs - Wednesday Jan 26, 2022 10:02 am
---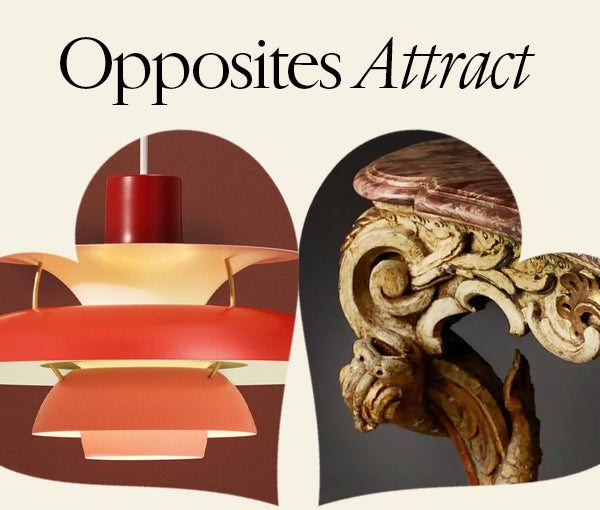 As your home's curator, you deploy a mix of styles, eras and designers to tell a unique story. Antique and modern, Baroque and minimalist, traditional and eclectic — unexpected pairings heighten the drama and animate your home. We've gathered a collection of distinctive pieces that, when put together, offer endless design possibilities and complete your vision.
Au Contraire
Create a wonderful sense of balance by uniting two dissimilar styles in your most-loved space.
Design Disruptors
Our editors are drawn to these six pieces because they defy categorization — some blend two unlikely styles; others seem to exist entirely on their own.
The Valentine's Gift Edit
Just Like Heaven
For some, it's a work of art, a beautiful vase or handbag that will make them swoon — and a diamond engagement ring will send them over the moon, indeed.
GUFRAM and the New Italian Way
This globally renowned furniture maker pushes the limits of design with its subversion and nonconformity. Its most recognizable pieces, such as the sultry lip-shaped Bocca couch, have entered the industry's collective consciousness — and helped to reaffirm Italy as the epicenter of furniture craftsmanship.

We're committed to your satisfaction and peace of mind with every purchase.
On behalf of our employees and extended community of makers and sellers, we thank you for your business and ongoing support of the design industry.
1STDIBS | 51 Astor Place | New York, NY, 10003, US