From: ASUS WebStorage - Tuesday Dec 14, 2021 11:34 pm
---
Sold out soon: Cloud plan for US$0.92 / mo.

EmailTuna

Xmas offer ends on 2021-12-17.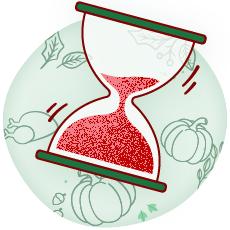 EmailTuna
Xmas offer ends on 2021-12-17.
Hi EmailTuna
Xmas offer
72HR

countdown.

Every 1 minute, 7 users finish the upgrade to 500GB.

What are you waiting for?
The world's lowest price


Store files in the Cloud, easy and burden-free

The year's hottest sale


Limited time offer. Original price will be restored after the campaign.

14-day appreciation period


First to win; unconditional refund if not satisfied
Up to 5 people can use "Collaboration folder" for only US$0.18 / mo per person!
Merry Christmas!
ASUS WebStorage VIP Team

500 GB $0.92 / mo

Only available for your ASUS Cloud ID newsletter@gmail.com.
If you view this E-mail as a commercial email and unwilling to receive it again, please unsubscribe.
Please do not reply this E-mail directly or we will not receive your letter. If you have any further questions, please tell us without hesitation: contact@asuswebstorage.com
Copyright © 2021 ASUS Cloud Corporation. All rights reserved.