From: ASUS WebStorage - Thursday Jan 20, 2022 11:16 pm
---
1TB storage space + file protection, the world's most cost effective solution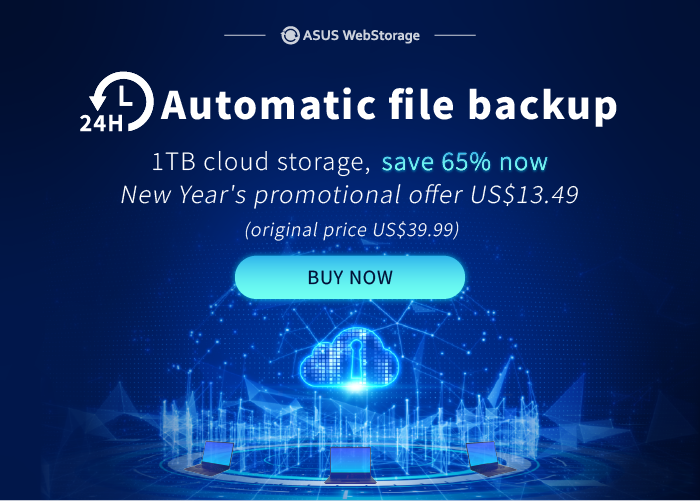 Hi, EmailTuna
In 2021, the number of ransomware cases has spiked by 74%, meaning that one attack occurs somewhere in the world every 10 seconds!
In 2022, viruses continue to run rampant, so how do you protect yourself?
Timeline Backup automatic backup will not let viruses contaminate your important files.
Secure data synchronization

Even if your computer is locked out, the files can be retrieved from the cloud!

Automatic scheduled backup

No more need to manually backup your files, saving you precious time!

Easy one-button recovery

Use uncontaminated files to recover your new computer to minimize recovery cost!
2022 New Year's limited time offer
1TB US$39.99 US$13.49 / 1 year
Only US$1.12 / month
*Only available for your ASUS Cloud ID newsletter@gmail.com.
*Limited offer for 1TB product, while stocks last.
If you view this E-mail as a commercial email and unwilling to receive it again, please unsubscribe.
Please do not reply this E-mail directly or we will not receive your letter. If you have any further questions, please tell us without hesitation: contact@asuswebstorage.com
Copyright © 2022 ASUS Cloud Corporation. All rights reserved.