From: BikeBandit - Tuesday Aug 03, 2021 01:31 pm
---
Monthly Payments With

Learn More >
Free Shipping Over $99 & 60-Day

FREE RETURNS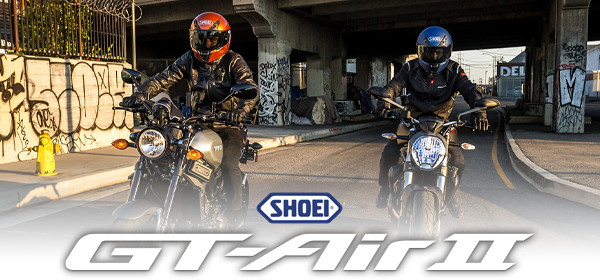 Shoei has been creating one of the most innovative and high-quality helmets that there is out on the market. Constructed of a multi-ply matrix aim shell that meets DOT safety standards, as well as it offers strength and a light weight shell.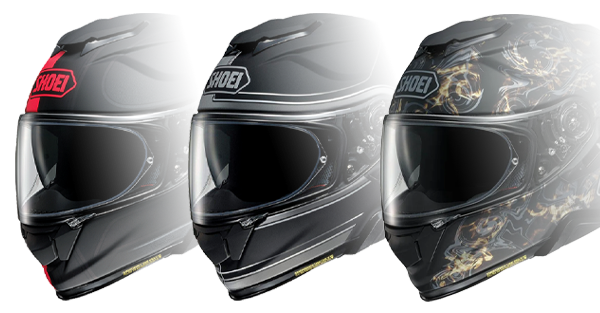 The Shoei GT-AIR II Redux Helmet has been designed with an aerodynamic shell to help reduce noise while riding at high speed, the internal sunshield has been built 5mm longer to give the riders better visibility and protection from the effect of sun glare. This helmet also has been created with multi-density EPS liner to absorb hard impact energy's by using various densities of foam. It also features an emergency quick released system to easily remove cheek pad from an injured rider.

The micro ratchet chinstrap will provide a secure closure and perfect fit with the adjustable strap. There is also intercom-ready to install the SRL RL 2 Bluetooth Communication System by Sena. Check out all the great features the Shoei GT-AIR II Redux Helmet has to offer listed below!
Shoei
GT-AIR II Crossbar Helmet
29% OFF!

Only:

$499.99
Shoei
GT-AIR II Redux Helmet
29% OFF!

Only:

$499.99
Shoei
GT-AIR II Conjure Helmet
29% OFF!

Only:

$499.99


Reads From BikeBandit Blog



Contact BikeBandit.com's Customer Support Team!


1-888-339-3888


Monday - Friday: 7am – 4pm Pacific
Contact Us | Order History
Follow Us On:





Please note that product availability is limited and prices are subject to change, some Exclusions and Restrictions may apply. This email is a Bikebandit advertisement. If you don't want to receive these emails please reply or unsubscribe at the bottom of the email. BikeBandit protects your security and privacy.

We will never ask for personal information (such as passwords or credit card numbers) in an email newsletter. If you receive such a request, please do not respond to the email. See our Privacy Policy.

BikeBandit, 2780 Via Orange Way, Spring Valley, CA 91978, United States