From: BikeBandit - Wednesday Aug 11, 2021 04:31 pm
---
Monthly Payments With

Learn More >
Free Shipping Over $99 & 60-Day

FREE RETURNS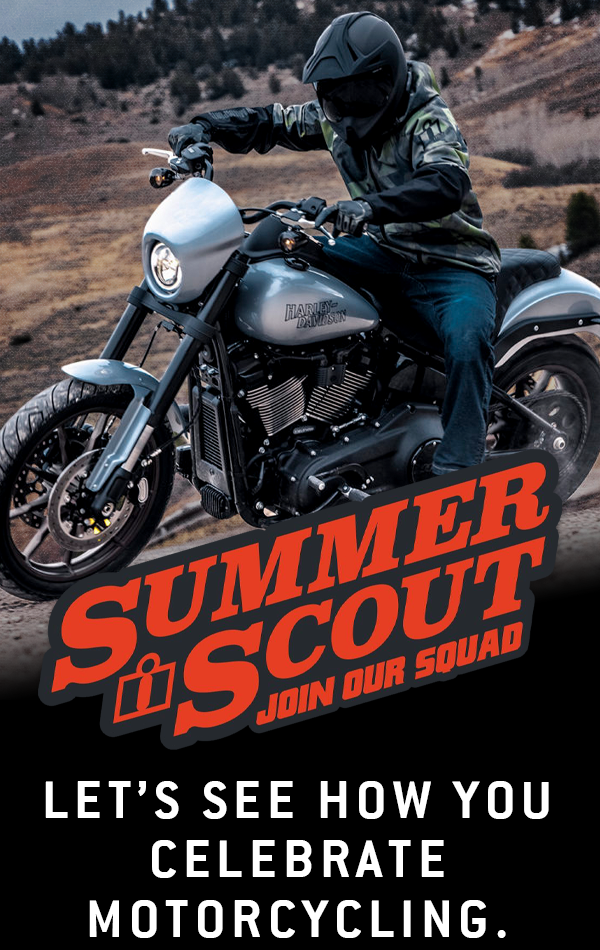 SUMMER IS HERE


AND ICON® IS LOOKING TO DRAFT A YOUNG RIDER TO OUR TEAM.



ICON® Motorsports is on the hunt for talented prospects who share their love of all things motorcycle through photography, video, events, community outreach, and everything in between. Do you ride a Sportbike, Vtwin, Supermoto, Café? Perfect, we're looking for it all. It doesn't matter if you can stunt or not; content creation is the name of this game.

Use the hashtag #iconsummerscout from now until September 21st, and we'll pick ten riders to kit out in an Airform jacket and helmet. Out of those ten, we'll open up voting so YOU can help us choose one prospect to join the ICON ranks. That one rider will receive a gear sponsorship for the year of $1000.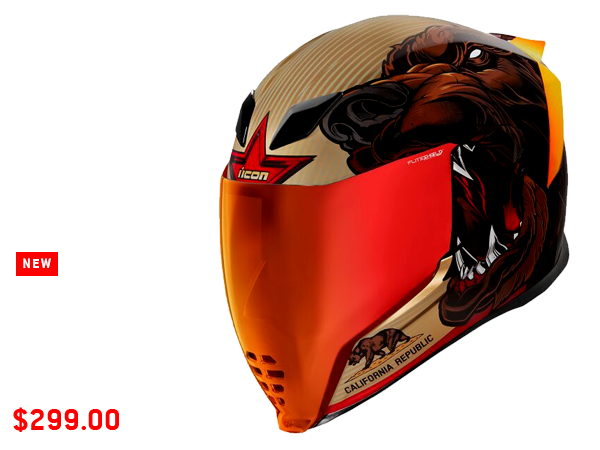 As a nod to our neighbors to the south and owners of 808 miles out of the 1,540 of our shared scenic Highway 101, it should go without saying: California has fantastic riding. Coastal twisties or desert rips, there's something for everyone, just like the Airflite™.

Internally, the Airflite™ Ursa Major comes with our Hydradry™ comfort liner, cutouts in the EPS for your communication device, fog-free shield, and DropShield™. We've added an RST Red shield and spoiler because it just looks good, and in California, that's a must.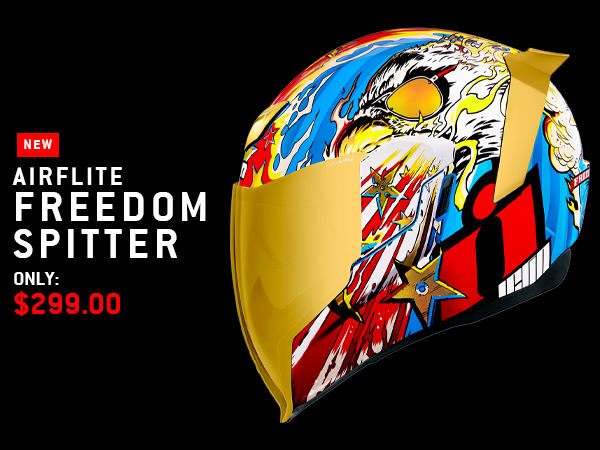 You can harsh his buzz, but you can't steal his thunder. This eagle is 140 grains of fully jacketed throwing star delivering freedom with the pointed end of his spear. Revel in his patriotic red, white and blueness. Bask in the sunbursts of his mirrored on mirrored on mirrored predator chic. Birds of this feather pluck whoever.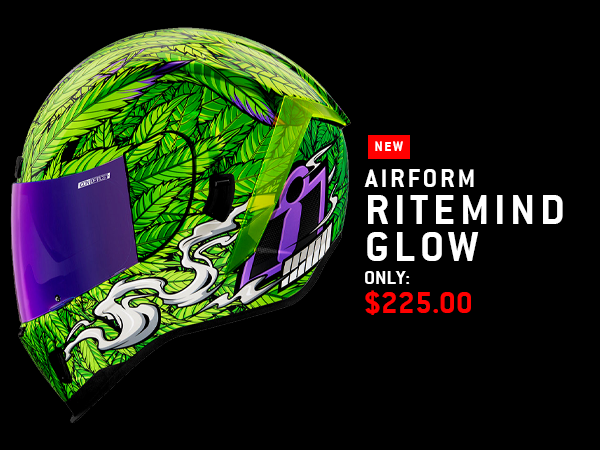 Come down off that tree, and we'll turn you on to that good-good. The Airform Ritemind is back sans eyes and now with that glow-in-the-dark realness. It features a polycarbonate shell, removable Hydradry™ comfort liner, both Fog-Free Clear & Purple RST shields, a Dark Smoke internal DropShield™, and Dayglo green spoiler.




Contact BikeBandit.com's Customer Support Team!
1-888-339-3888
Monday - Friday: 7am – 4pm Pacific
Contact Us | Order History
Follow Us On:





Please note that product availability is limited and prices are subject to change, some Exclusions and Restrictions may apply. This email is a Bikebandit advertisement. If you don't want to receive these emails please reply or unsubscribe at the bottom of the email. BikeBandit protects your security and privacy.

We will never ask for personal information (such as passwords or credit card numbers) in an email newsletter. If you receive such a request, please do not respond to the email. See our Privacy Policy.

BikeBandit, 2780 Via Orange Way, Spring Valley, CA 91978, United States