From: BlueJeans Network - Wednesday Oct 09, 2019 09:33 pm
---
New Posts on BlueJeans Blog

Bringing you the latest BlueJeans news, video conferencing expertise, meeting productivity tips and collaboration best practices.
Introducing BlueJeans Smart Meetings!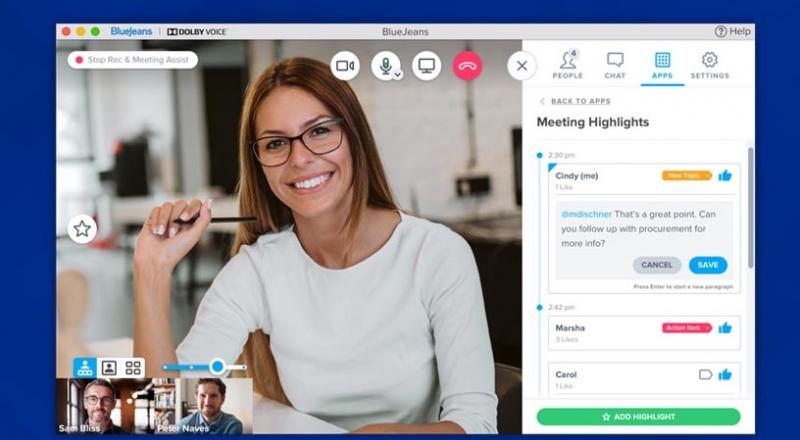 We've all said it….I have more meetings and less time to get my work done. It's become a (un)acceptable part of our workday. It's time for that to change. BlueJeans Smart Meetings delivers the right combination of machine and human intelligence for a better meeting experience before, during and after you meet. The combination of crowd-sourced meeting notes, real-time transcription, and a video highlight reel is so effective, you may decide to skip a meeting all together.
Read more...
Survey: The Painful Reality of Meetings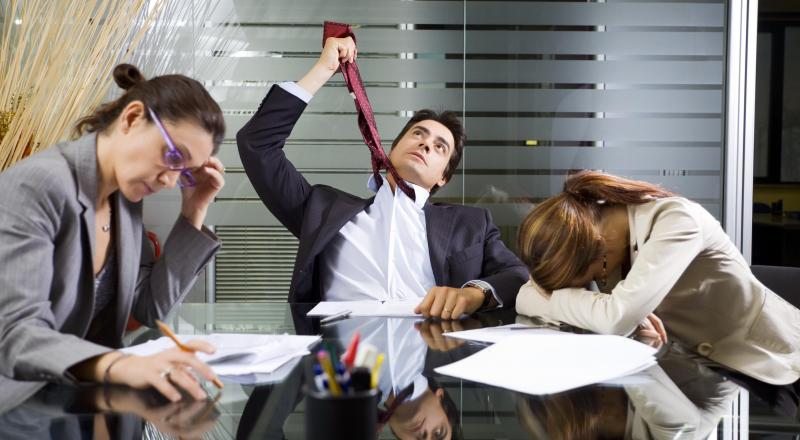 Meetings are a cornerstone of the modern workplace and the foundation of our collaborative ecosystem—where informal brainstorming meets concrete decision-making. There is no question that meetings should help us move the needle on productivity…but is that always the case? In a recent BlueJeans Survey of 700 full-time professionals, we identified that 74% of respondents rate their organization's meeting culture as neutral or bad—with 52% agreeing the meetings glut is cutting into their personal time.
Read more...
Best-In-Binge Meets Instant Replay

Always-on, binge-worthy, watch-at-will streaming—don't you love Netflix, Hulu, and Amazon Prime? On-demand shows and movies are wildly popular, and for good reason. Why should content only be consumable during a specific date and time? BlueJeans is applying this user-first mentality to the relentless meetings that currently control your life. Reclaim your calendar at last! Double booked? Skip it. Deadline? Decline. Vacay? Seize the day. Our answer to meeting mayhem blends best-in-binge with instant replay.
Read more...
Introducing BlueJeans Breakout Sessions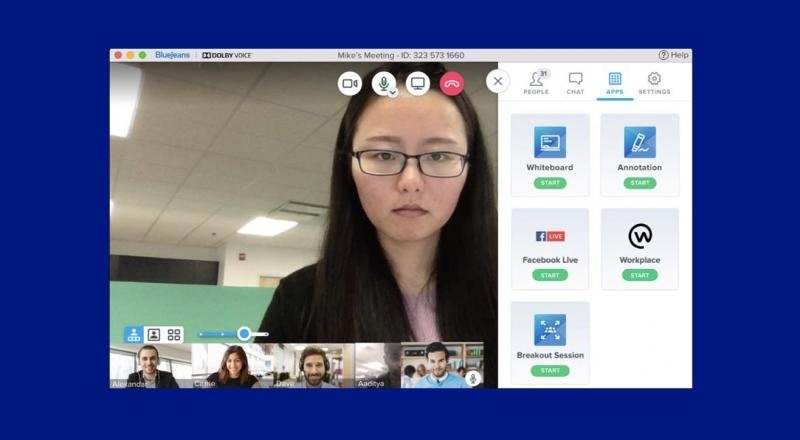 Looking to facilitate small group discussions within the context of an existing BlueJeans Meeting *without* having to spin up additional meetings to support the scenario? Look no further. With BlueJeans Breakout Sessions, BlueJeans delivers an integrated and automated approach for assigning meeting attendees to up to 20 working groups—at just the touch of a button! Read more...

Try BlueJeans. It's simple.
Experience meetings with HD video and Dolby Voice audio.
Your meetings have never been this productive.
516 Clyde Ave | Mountain View, CA 94043
© 2019 Blue Jeans Network, Inc. All rights reserved.