From: Callaway Pre-Owned - Monday Sep 16, 2019 03:22 pm
---
Buy More. Save More.
UP TO 30% OFF
YOUR ORDER!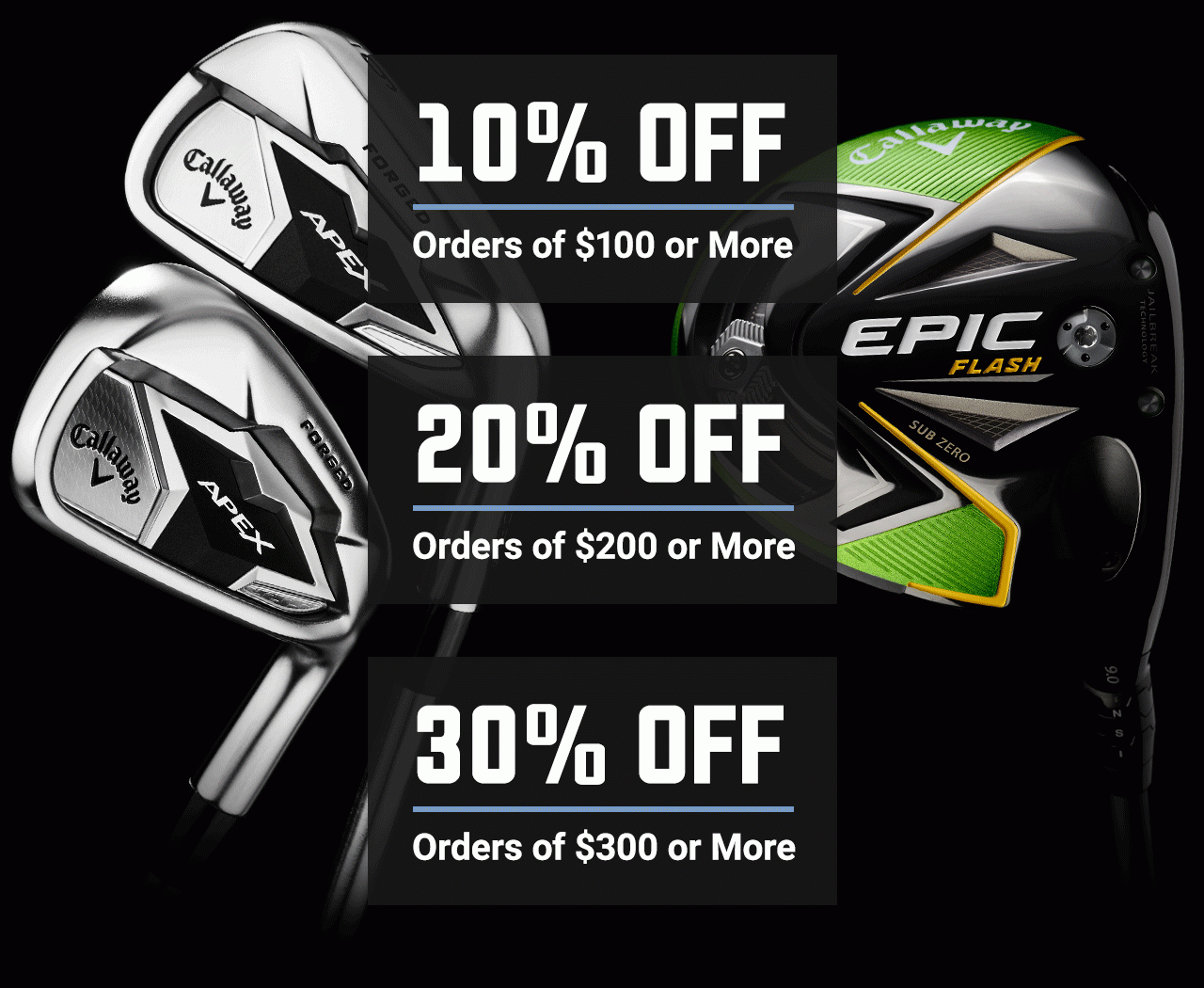 SHOP THE SALE
RECOMMENDED FOR YOU

Earn Points With Callaway Rewards
1-888-275-4143
+1-512-382-3709
*No coupon code is required for special pricing. Savings are as follows: 10% off orders over $100, 20% off orders over $200, and 30% off orders over $300. Discount will be applied when Product Subtotal reaches $100, $200, or $300 before tax and shipping. Available on qualifying purchases made before 11:59pm CDT on 09/16/2019. Savings do not apply towards tax or shipping cost. Excludes Gift Cards, Grips, & Clearance purchases.
This email was sent to newsletter@gmail.com because you registered to receive our newsletter. To ensure continued delivery please add callawaygolfpreowned@e.callawaygolf.com to your address book or safe list. If you want to modify your preferences, click here. To stop receiving our newsletters, click here. We respect your privacy.
Callaway Golf Outlet, 9013 Tuscany Way Bld. 1 Ste 110, Austin, TX 78754
© Copyright 2019 Callaway Golf, Inc. All rights reserved.