From: Callaway Golf - Thursday Oct 12, 2023 03:07 pm
---

Build Your Perfect
Irons Set
Mix and match the Apex Pro Series, the highest
standard for elevated performance.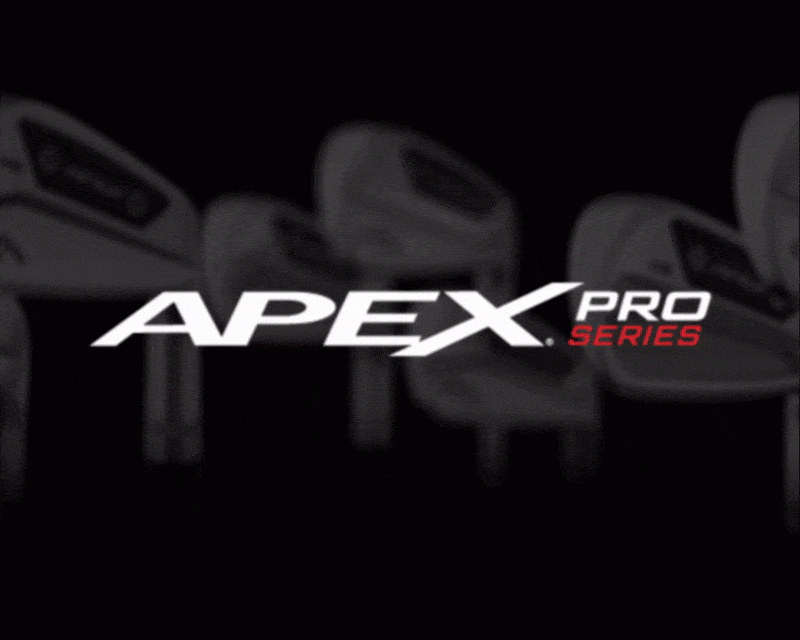 Comparison Chart
OFFSET
Minimal
OFFSET
Less
OFFSET
Least
TOPLINE
Thin
TOPLINE
Thinnest
TOPLINE
Thinnest
LAUNCH
Mid
LAUNCH
Low-Mid
LAUNCH
Low
WORKABILITY
Mid
WORKABILITY
Mid-High
WORKABILITY
High
FORGIVENESS
Mid
FORGIVENESS
Low-Mid
FORGIVENESS
Low
The Apex Pro Series Family
Sets Starting From $1,505.00
Individual Irons Starting From $215.00
Triple Play Combo Set
Reap all the technology and benefits of the Apex Pro Series family with all three models.
Player Combo Set
The Perfect combination of Apex Pro and Apex CB for distance, feel, playability, and shot-making control.
Elite Combo Set
For the best ball strikers, The Apex CB and MB combo provides the ultimate playability and feel in one set.
Apex Pro
Engineered for enhanced distance & control, improved turf interaction, and superior feel in a player's shape.
Apex CB
We designed the ultimate tour iron for elite players looking for enhanced workability, unmatched consistency, and ultra-soft feel.
Apex MB
The modern tour blade is designed for elite ball-strikers who value a pure feel and feedback.
News + Media
Fall Fitting Series
Johnny Wunder does a systems check of his current bag.
Learn More »
First Impressions
Jon Rahm and Xander Schauffele put new Apex Irons to the test.
Watch Now »
Shop the winning Team Europe limited edition Chrome Soft.
FREE SHIPPING ON ALL ORDERS
+ Free 2-Day On Orders Over $200†
†No coupon code required. In some instances, items will ship when they become available, not necessarily when the order is placed. Free Ground shipping available only to addresses within the contiguous US.
Callaway Golf, 2180 Rutherford Rd. Carlsbad, CA 92008 USA | 1.800.588.9836
For more information contact us online. Please do not reply to this email, as it is sent from an address that cannot accept incoming email.
This email was sent to newsletter@gmail.com because you registered to receive our newsletter. To ensure continued delivery please add callawaygolf@e.callawaygolf.com to your address book or safe list.

If you want to modify your preferences, click here. To stop receiving marketing emails, click here.

We respect your privacy.
© Copyright 2023 Topgolf Callaway Brands. All rights reserved.