From: Callaway Golf - Saturday Nov 18, 2023 04:07 pm
---

Advanced Forged
Performance
The best players in the world hold themselves
and their equipment to the highest standard. The new
Apex Pro Series is designed to enhance their game...
and yours, with endless combo set possibilities.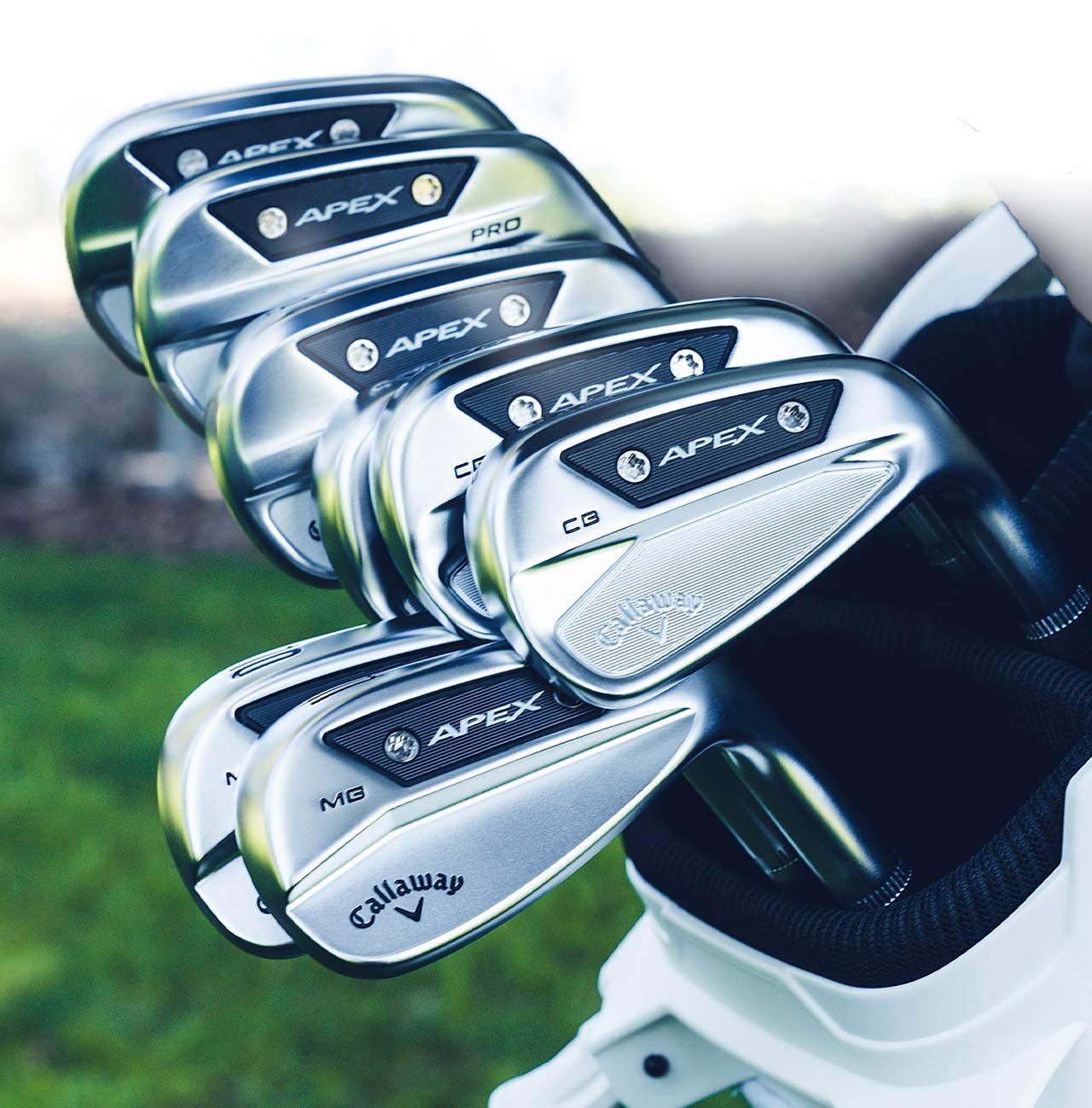 Apex Combo Menu
Triple Play Combo Set
Sets From $1,505.00
Reap all the technology and benefits of the Apex Pro Series family with all three models.
Player Combo Set
Sets From $1,505.00
The Perfect combination of Apex Pro and Apex CB for distance, feel, playability, and shot-making control.
Elite Combo Set
Sets From $1,505.00
For the best ball strikers, The Apex CB and MB combo provides the ultimate playability and feel in one set.
News + Media
Why You Should Get Fit
Johnny Wunder details the benefits of a club fitting.
Learn More »
"This Could Be A Big Deal"
Rose Zhang got a first look at the new Apex Pro Series.
Watch Now »
Odyssey Vegas Race Headcovers
As the race lights up the Vegas Strip, our headcovers are here to bring that same energy to your golf game.
*The $50 Topgolf gift card is a complimentary card, received for purchases of $300 or more in Callaway/Odyssey merchandise purchased online exclusively on callawaygolf.com between 10:30am CT on November 14, 2023 and 11:59pm CT on December 31, 2023. The $300 threshold applies to the order total after product discounts, excluding tax and shipping. Limit one gift card per customer; this promotion applies only once per user. All gift cards will be sent to the purchaser's email address. Gift cards will be deactivated for merchandise returns. Topgolf gift cards are subject to separate terms of use.
FREE SHIPPING ON ALL ORDERS
+ Free 2-Day On Orders Over $200†
†No coupon code required. In some instances, items will ship when they become available, not necessarily when the order is placed. Free Ground shipping available only to addresses within the contiguous US.
Callaway Golf, 2180 Rutherford Rd. Carlsbad, CA 92008 USA | 1.800.588.9836
For more information contact us online. Please do not reply to this email, as it is sent from an address that cannot accept incoming email.
This email was sent to newsletter@gmail.com because you registered to receive our newsletter. To ensure continued delivery please add callawaygolf@e.callawaygolf.com to your address book or safe list.

If you want to modify your preferences, click here. To stop receiving marketing emails, click here.

We respect your privacy.
© Copyright 2023 Topgolf Callaway Brands. All rights reserved.