From: Field Notes Brand - Thursday Oct 11, 2018 06:35 pm
---
Items of Interest
Hello friends, here's a quick update on few products.
Nueva Edición Regional
All fifty state versions (plus Washington D.C.) of our popular "County Fair" line of Memo Books are now in stock and ready to ship immediately.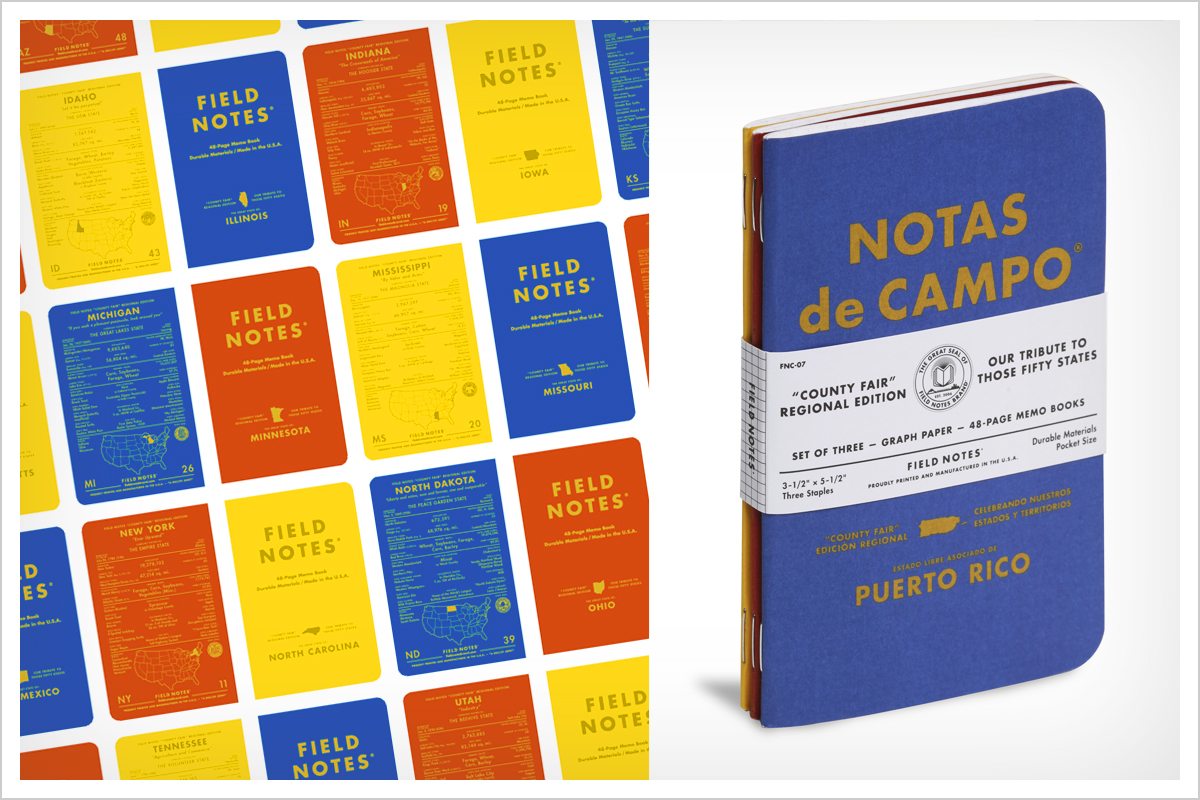 We've also made a brand new, Spanish-language version for the United States' largest territory, Puerto Rico. For each of the first 500 of those we sell, we will make a donation of $10 to ongoing relief efforts on the island. So buy a bunch.
Principled
Gary Hustwit's new documentary about iconic designer Dieter Rams is now premiering across America and the world. (4 Stars from the FN Crew.)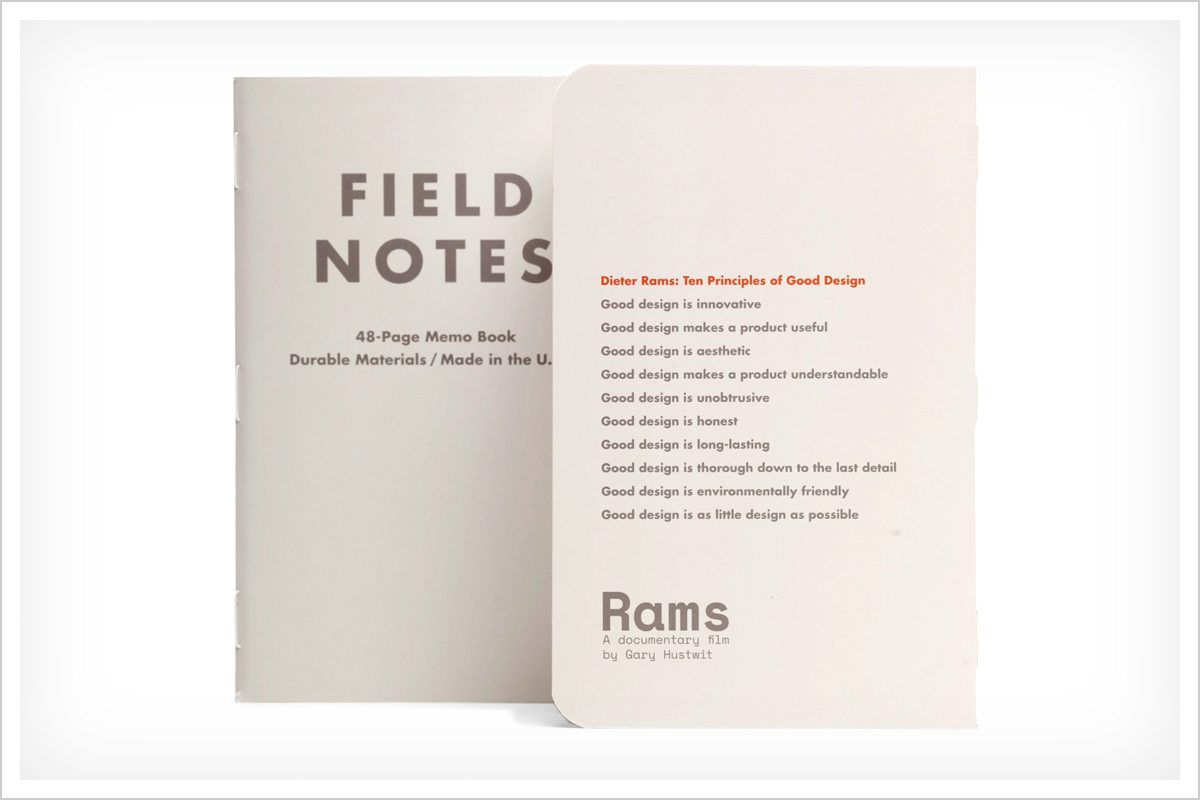 In conjunction with the release, we've made a 3-Pack which includes Rams's famous Ten Principles of Good Design on the cover. The interiors feature light grey Dot-Graph paper and the covers have been hit with a soft-touch varnish. A limited number of these are available now.
End Papers
Our new limited-edition for Fall, the "End Papers" Edition is something different entirely. A classic, vintage look in a new slim profile, these journals are selling quickly.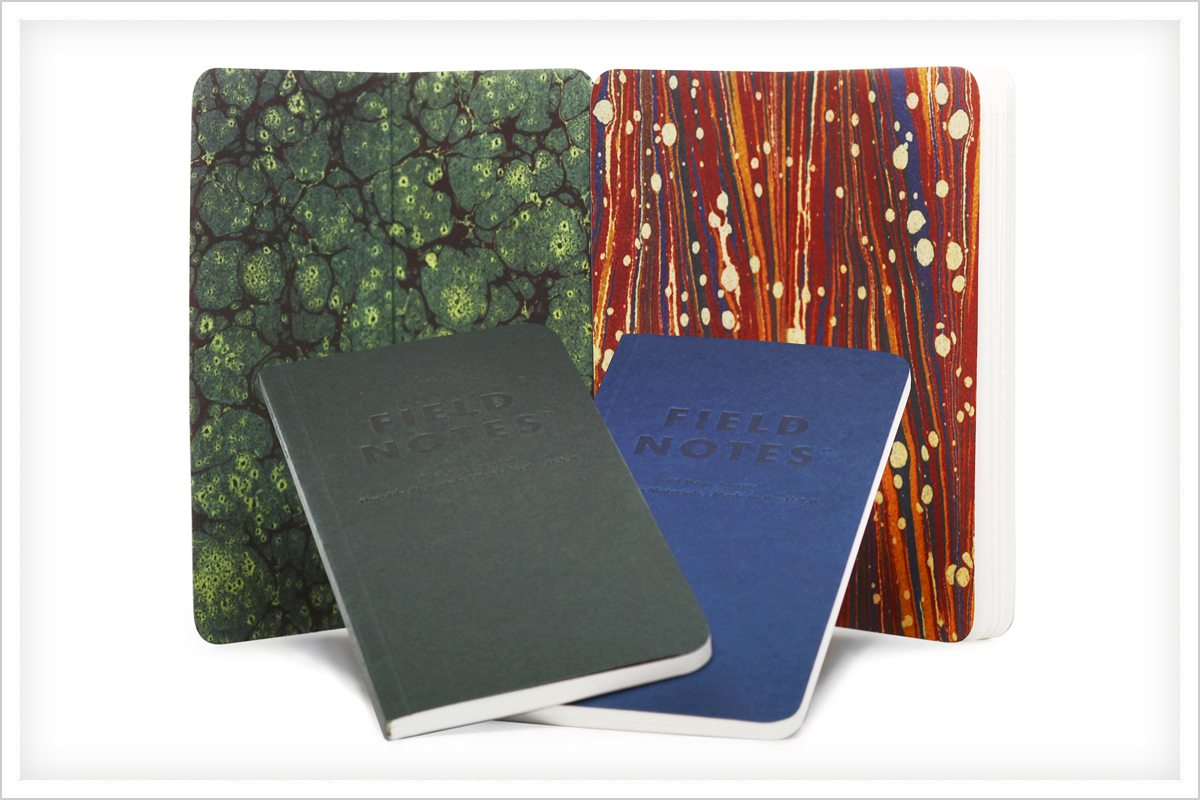 "End Papers" are available in 2-Packs and also via subscription. If you start a sub with this edition, we'll include a 15-Month Work Station Calendar for 2019 free with your first shipment.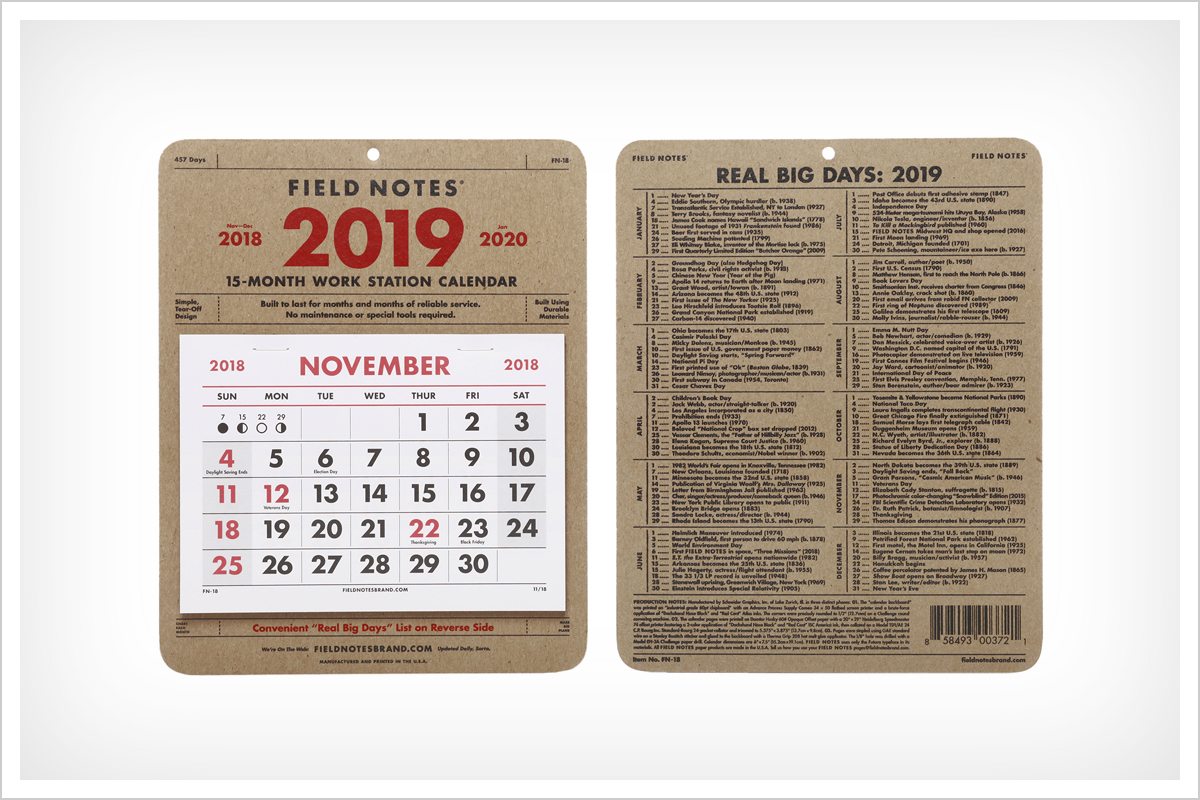 The new Work Station Calendars are also now available for purchase individually. We have a slew of new stuff, surprises, and events planned for the next couple months, not the least of which is WINTER, so stay tuned.
Without giving anything away, active subscribers receiving Winter shipments are going to be at a very distinct and very important advantage over everybody else. We've had more fun creating Winter than just about any Quarterly Edition ever. Well, OK, sending Field Notes into space was pretty hard to beat, fun-wise. Anyhow, if you subscribe today, you'll be glad you did when we drop Winter.
As always, thanks for paying attention. Love,
The Field Notes Crew