From: Fire Mountain Gems Specials - Wednesday Aug 28, 2019 01:42 pm
---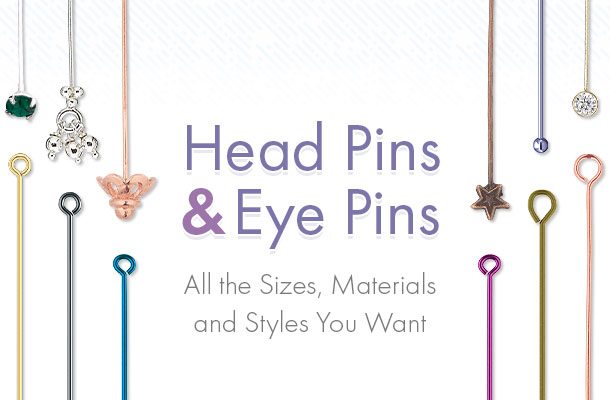 One of your FAVORITE Swarovski crystal beads is up to 25% OFF. Margarita beads are particularly favored when creating quick and sparkly holiday jewelry such as by stacking graduated sizes in the shape of Christmas trees. Get the stunning color and effect selection on sale until 11:59 p.m. PT on September 4th.

Head pins and eye pins are a staple in the jewelry-making world, especially when stacking beads such as Swarovski crystal margaritas. Get the metal color, size and length you need for all your holiday or everyday projects.

Happy beading,





Chris, Stuart and Sophie



New

This Season...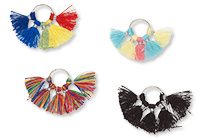 Tiny
Tassels



Pre-made 28x20mm tassels are handmade from colorfast cotton thread, meaning they won't lose their color vibrancy

Recommended Just For You:

Christmas Tree Earrings

O' Christmas tree, O' Christmas tree, how lovely are thy facets. Get some inspiration on making beaded Christmas trees topped with stars, bicones and so much more in all manner of exciting colors.


In-house jewelry designers and renowned industry experts are always coming up with new designs to inspire your creativity and provide jumping off points for your jewelry lines.

Fire Mountain Gems and Beads, Inc.


One Fire Mountain Way,

Grants Pass, OR

97526-2373 USA


US and Canada Customer Service:

(800) 423-2319


International Customer Service:

(541) 956-7890
To ensure you continue receiving emails from us, please add
fmg@email.firemountaingems.com to your address book.

You are currently subscribed as: newsletter@gmail.com
Email Preferences | Unsubscribe | Privacy Policy | Return Policy

View Email as a Web Page


Copyright 2019 All Rights Reserved

Prices subject to change without prior notice.
Not responsible for typographical, descriptive or technical errors for products listed.