From: Fire Mountain Gems Specials - Thursday Aug 29, 2019 01:41 pm
---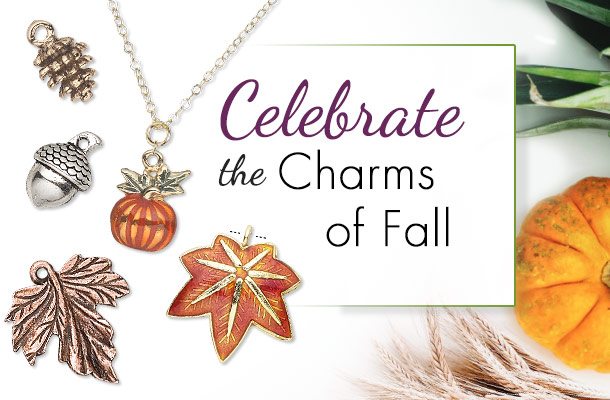 Chains are such a vital part of the jewelry-making process, which can link current and upcoming trends together. Select from dozens of material types, such as gold, silver, copper, steel, aluminum or more in twice as many styles. Find finished or unfinished chains for use as necklaces or bracelets--the choices are truly up to your imagination.

Fall is only a few short weeks away, and everyone is already busy getting ready for the changing of seasons. The weather is cooling down (slightly) but what's still hot right now are fall-themed charms.

Happy beading,





Chris, Stuart and Sophie

Recommended Just For You:

Single-Strand Necklace and Earring Set with Labradorite Gemstones

Gossamer chain is ready for use, but with the inclusion of labradorite you can make your sterling silver chains soar.


Jewelry makers have specific needs for their thread, tools and other supplies. That's why Fire Mountain Gems and Beads has over 200 jewelry-specific brands, including our own specialized lines, for you to shop from.

Fire Mountain Gems and Beads, Inc.


One Fire Mountain Way,

Grants Pass, OR

97526-2373 USA


US and Canada Customer Service:

(800) 423-2319


International Customer Service:

(541) 956-7890
To ensure you continue receiving emails from us, please add
fmg@email.firemountaingems.com to your address book.

You are currently subscribed as: newsletter@gmail.com
Email Preferences | Unsubscribe | Privacy Policy | Return Policy

View Email as a Web Page


Copyright 2019 All Rights Reserved

Prices subject to change without prior notice.
Not responsible for typographical, descriptive or technical errors for products listed.