From: Fire Mountain Gems Specials - Friday Aug 30, 2019 02:01 pm
---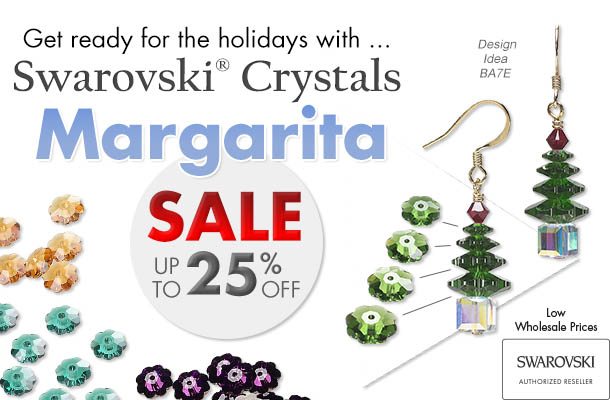 Over 1,100 jewelry-making supplies are up to 69% OFF, but only for Labor Day weekend. Stock up on limited-inventory beads, findings, cord and so much more for less until this sale ends on September 2nd at 11:59 p.m. PT. Have a great Labor Day weekend.

One of your FAVORITE Swarovski crystal beads is up to 25% OFF. Margarita beads are particularly favored when creating quick and sparkly holiday jewelry such as by stacking graduated sizes in the shape of Christmas trees. Get the stunning color and effect selection on sale until 11:59 p.m. PT on September 4th.





Chris, Stuart and Sophie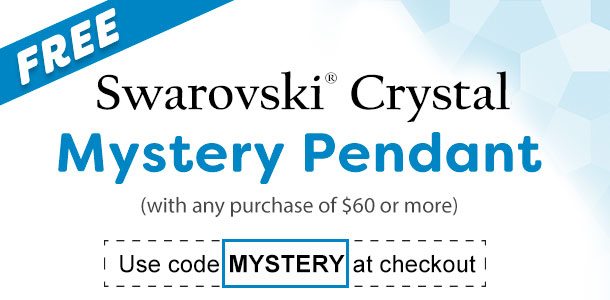 Receive a randomly selected Swarovski mystery pendant with any $60+ order from now until September 2nd at 11:59 p.m. PT. Just use code MYSTERY at checkout. Limited one free gift per order. Offer valid while supplies last and limited to in-stock items only. Gift certificate purchases do not qualify.

Recommended Just For You:

Easy on the Eyes--Tips to Improve Your Work Area

One of the most important parts of designing is how well you see your projects. Create comfortably, increase the quality of your workmanship and get better color combinations with these simple tips to ease eye strain.


Have a beading or jewelry-related question? Just ask the experts! Your questions are answered and archived online, giving you and other jewelry makers access to answers about techniques, tools, business and more.

Fire Mountain Gems and Beads, Inc.


One Fire Mountain Way,

Grants Pass, OR

97526-2373 USA


US and Canada Customer Service:

(800) 423-2319


International Customer Service:

(541) 956-7890
To ensure you continue receiving emails from us, please add
fmg@email.firemountaingems.com to your address book.

You are currently subscribed as: newsletter@gmail.com
Email Preferences | Unsubscribe | Privacy Policy | Return Policy

View Email as a Web Page


Copyright 2019 All Rights Reserved

Prices subject to change without prior notice.
Not responsible for typographical, descriptive or technical errors for products listed.