From: Fire Mountain Gems Specials - Tuesday Sep 03, 2019 10:47 pm
---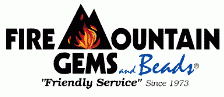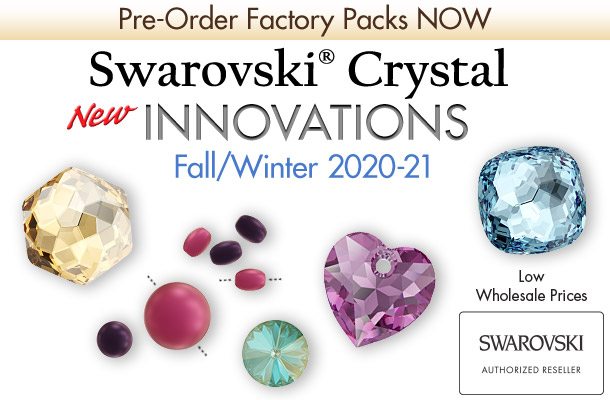 Pre-order factory packs of the latest crystal Innovations by Swarovski for fall/winter 2020-21. Be the first to offer your customers brilliant new jewelry-making products and line extensions from the industry leader in precision-cut crystal. Enter a new era of crystal-clear emotion alongside Swarovski as they "shine a light on love in all of its guises" with stunning new jewelry components.

NEW LacquerPRO DeLite Effects

Lotus Pink
Orange Glow
Royal Blue
Royal Red
Silky Sage


NEW Pearl Shape

Rice Pearl


NEW Pearl Colors

Elderberry
Mulberry Pink


NEW Flat Backs and Fancy Stones

Paisley X Flat Back
Paisley Y Flat Back
Fantasy Cushion Fancy Stone (and setting)
Fantasy Hexagon Fancy Stone (and setting)
Elongated Imperial Fancy Stone


NEW Heart Cut Pendant Shape
Plus, find NEW

Size oval rivoli, oval and pear fancy stones
Color and size extensions in faceted round, rondelle, bicone, heart flat back, cube, Xilion heart, Xilion rivoli, classic cut and princess cut.


Pre-order today to ensure you're among the first to resell or design with the latest from Swarovski crystals.

Happy Beading from all of us at Fire Mountain Gems and Beads,





Chris, Stuart and Sophie

Fire Mountain Gems and Beads, Inc.


One Fire Mountain Way,

Grants Pass, OR

97526-2373 USA


US and Canada Customer Service:

(800) 423-2319


International Customer Service:

(541) 956-7890
To ensure you continue receiving emails from us, please add
fmg@email.firemountaingems.com to your address book.

You are currently subscribed as: newsletter@gmail.com
Email Preferences | Unsubscribe | Privacy Policy | Return Policy

View Email as a Web Page


Copyright 2019 All Rights Reserved

Prices subject to change without prior notice.
Not responsible for typographical, descriptive or technical errors for products listed.