From: Fire Mountain Gems Specials - Thursday Sep 05, 2019 01:46 pm
---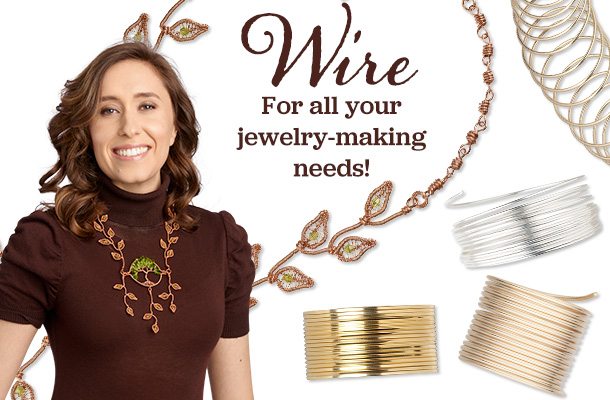 Labradorite, the "fire stone," was considered by the Inuit people to have trapped the Northern Lights until a famed warrior freed them. Today the jewelry world, manufacturing world and the world of crystal healers all lust after this stone for its splendor. The believers in the metaphysical especially place value in this stone for its tremendous spiritual energy. Believers say it helps regulate emotions and lends its energy to strengthen your aura against negativity.

With a vivid array of choices such as sterling silver, gold-filled, rose gold-filled, steel and niobium, selecting your next favorite wire can be challenging. Consider yourself lucky though--from beading to wire-wrapping and everything between, we have you covered.

Happy beading,





Chris, Stuart and Sophie

Recommended Just For You:

New Design Idea Featuring Labradorite

Feel the power of labradorite with this design. Featuring the always popular hand-cut rondelles, they are ready to give you plenty of strength throughout the day on sterling silver chains.


Our user-friendly website makes it easy for you to search and filter your shopping results to find exactly the products you're looking for.

Fire Mountain Gems and Beads, Inc.


One Fire Mountain Way,

Grants Pass, OR

97526-2373 USA


US and Canada Customer Service:

(800) 423-2319


International Customer Service:

(541) 956-7890
To ensure you continue receiving emails from us, please add
fmg@email.firemountaingems.com to your address book.

You are currently subscribed as: newsletter@gmail.com
Email Preferences | Unsubscribe | Privacy Policy | Return Policy

View Email as a Web Page


Copyright 2019 All Rights Reserved

Prices subject to change without prior notice.
Not responsible for typographical, descriptive or technical errors for products listed.