From: Fire Mountain Gems Specials - Friday Sep 06, 2019 01:42 pm
---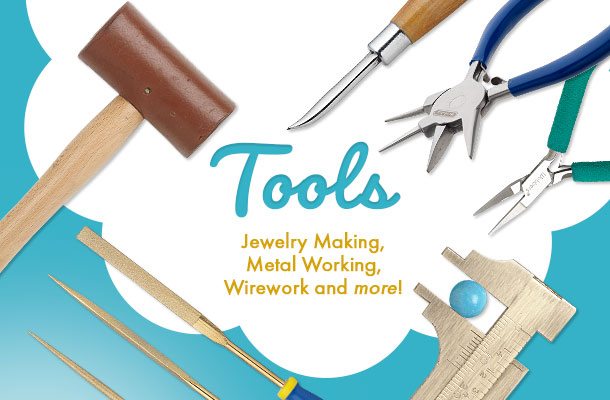 Millefiori, which comes from the Italian words of mille (thousand) and fiori (flowers), is a glassworking technique that leaves a mosaic style on its surface. You get your choice of many new types of these exquisite beads with surface designs such as flowers or geometric patterns, and shapes such as hearts, hourglasses and more. So, find your favorites and get beading!

The holidays are coming up, which means plenty of gifts (including for yourself!) and new orders being sent in. You're going to need plenty of tools for those jobs. Do you need new wireworking or metal-working tools? Could your set of pliers stand to be updated? Maybe you've been thinking about a new burnisher, too ...

Happy beading,





Chris, Stuart and Sophie

Recommended Just For You:

A Guide to Jewelry-Making Hand Tools

Considering the wide variety of tools that you can select from on the website, it could be handy to know what all those different hand tools are used for, right?


Prefer to use PayPal for your secure online transactions? No problem! Easily pay for your beads and other jewelry-making supplies using PayPal in the Fire Mountain Gems and Beads checkout process.

Fire Mountain Gems and Beads, Inc.


One Fire Mountain Way,

Grants Pass, OR

97526-2373 USA


US and Canada Customer Service:

(800) 423-2319


International Customer Service:

(541) 956-7890
To ensure you continue receiving emails from us, please add
fmg@email.firemountaingems.com to your address book.

You are currently subscribed as: newsletter@gmail.com
Email Preferences | Unsubscribe | Privacy Policy | Return Policy

View Email as a Web Page


Copyright 2019 All Rights Reserved

Prices subject to change without prior notice.
Not responsible for typographical, descriptive or technical errors for products listed.