From: Fire Mountain Gems Specials - Monday Sep 09, 2019 09:29 pm
---
Final Hours!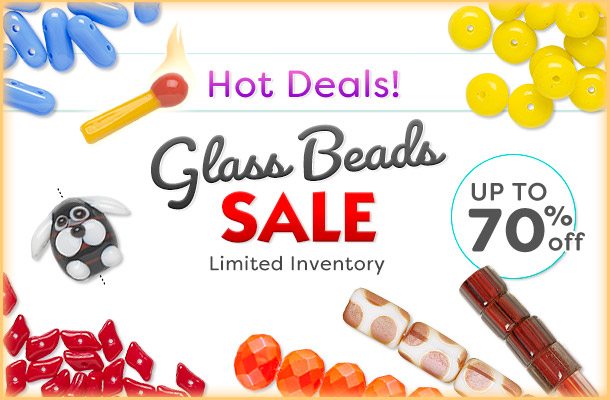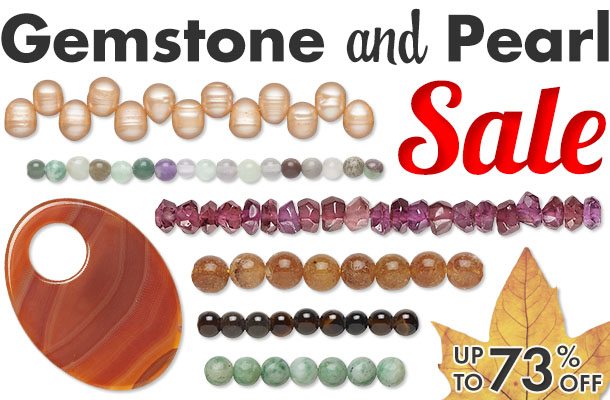 While the sale on gemstones and pearls is starting up, the sale on glass beads has been taken out of the furnace. Today is the last day for you to save on hundreds of glass beads perfect for many different holiday jewelry designs. If you haven't gotten your orders in by 11:59 p.m. PT TONIGHT, you'll be left in the cold.

Gemstones, deep from the cool earth, and pearls from the warmest waters. They are made for each other, and you can get over 3,000 different types of them on sale right now up to 73% off. With strands of natural and imitation gemstones plus cultured freshwater pearls of all sizes and colors, it'll be hard to choose! But don't dally too long, you have until September 23rd at 11:59 p.m. PT to get your orders in, then this sale goes on ice for the winter.

Happy beading,





Chris, Stuart and Sophie

Recommended Just For You:

Gemstone Meanings

Finding out about your favorite type of gemstone just got easier. From the history to the metaphysical to the chemical, you can learn about dozens of different types of gemstones.


Learn something new or improve a technique you're working on by watching FREE how-to videos. With over 300 to choose from, there's always something to see.

Fire Mountain Gems and Beads, Inc.


One Fire Mountain Way,

Grants Pass, OR

97526-2373 USA


US and Canada Customer Service:

(800) 423-2319


International Customer Service:

(541) 956-7890
To ensure you continue receiving emails from us, please add
fmg@email.firemountaingems.com to your address book.

You are currently subscribed as: newsletter@gmail.com
Email Preferences | Unsubscribe | Privacy Policy | Return Policy

View Email as a Web Page


Copyright 2019 All Rights Reserved

Prices subject to change without prior notice.
Not responsible for typographical, descriptive or technical errors for products listed.