From: Fire Mountain Gems Specials - Wednesday Sep 11, 2019 01:38 pm
---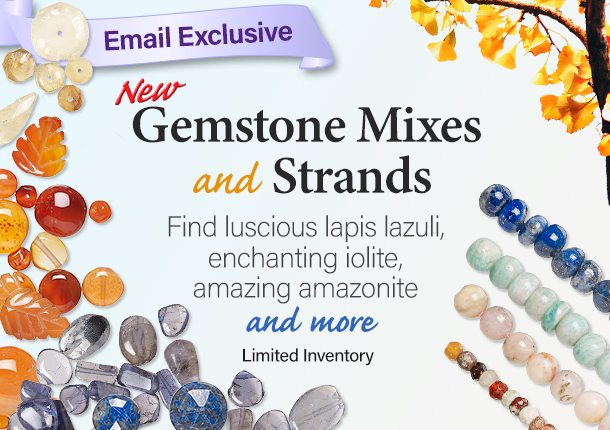 What's better than NEW gemstones? When you have the chance to get them a week before anyone else that's what! Get first dibs at these luxury mixes of gemstones, or if you're looking for something more uniform you can pick up gemstone strands. Go ahead and fall in love with these gemstones before anyone else, but this first look only lasts until September 18th.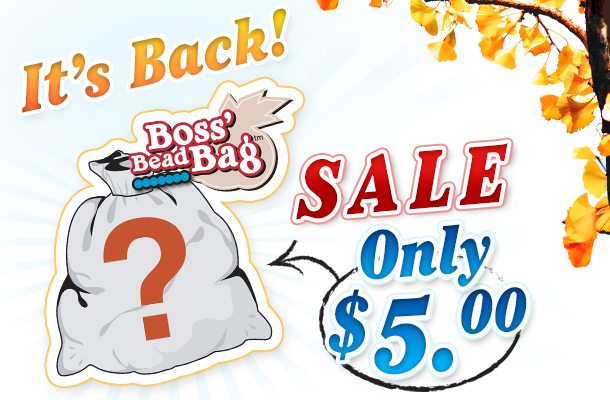 It's back! The $5 Boss' Bead Bag is available again, with fresh new products hidden inside. Originally started because Stuart might have accidently dropped a whole mess of beads, what came from that BEADpocalypse has become a customer favorite! Like a gift you didn't know you were getting, open this 1 lb bag of beads and find out what you got. But you only have until September 18th at 11:59 p.m. PT to get the Boss' Bead Bag for just $5.

Happy beading,





Chris, Stuart and Sophie

Recommended Just For You:

Gemstone Grading

A lot of work goes into grading gemstones to make sure you get the very best. Get a glimpse into the process and see if you have an eye for gemstone grading.


With over 100,000 products available for your jewelry-making needs, we've got billions of beads to choose from. Shop your favorite materials, shapes, colors and more!

Fire Mountain Gems and Beads, Inc.


One Fire Mountain Way,

Grants Pass, OR

97526-2373 USA


US and Canada Customer Service:

(800) 423-2319


International Customer Service:

(541) 956-7890
To ensure you continue receiving emails from us, please add
fmg@email.firemountaingems.com to your address book.

You are currently subscribed as: newsletter@gmail.com
Email Preferences | Unsubscribe | Privacy Policy | Return Policy

View Email as a Web Page


Copyright 2019 All Rights Reserved

Prices subject to change without prior notice.
Not responsible for typographical, descriptive or technical errors for products listed.