From: Robert Hackett - Wednesday Jun 16, 2021 07:29 pm
---


After more than a year on pandemic lockdown, days like yesterday remind me why the job of a tech reporter is such fun. Machines are great, but it's the human connections that make it all worthwhile.

In the morning, I took a day trip into New York City to ride in a semi-autonomous vehicle with Austin Russell, the 26-year-old billionaire founder of Luminar. Russell's company, which went public through a $3.4 billion SPAC deal in December, is developing laser-based LiDAR technology that enables vehicles to "see" their surroundings. Usually, these rigs take the form of big bucket-like gadgets mounted on the roofs of cars, but Luminar has been miniaturizing the tech and building it directly into new vehicle models so it all becomes practically invisible.

On the model I tested, the laser sensor appeared as a visor above the windshield on the exterior of a Toyota SUV. Russell's firm is partnering with automakers like Volvo and China's SAIC to integrate the tech into new car models, and there are rumors (which Russell would neither confirm or deny, citing customer confidentiality agreements) that Tesla is also testing the tech—despite CEO Elon Musk's avowed preference for "computer vision"-based systems, which use video cameras instead of lasers to map surroundings.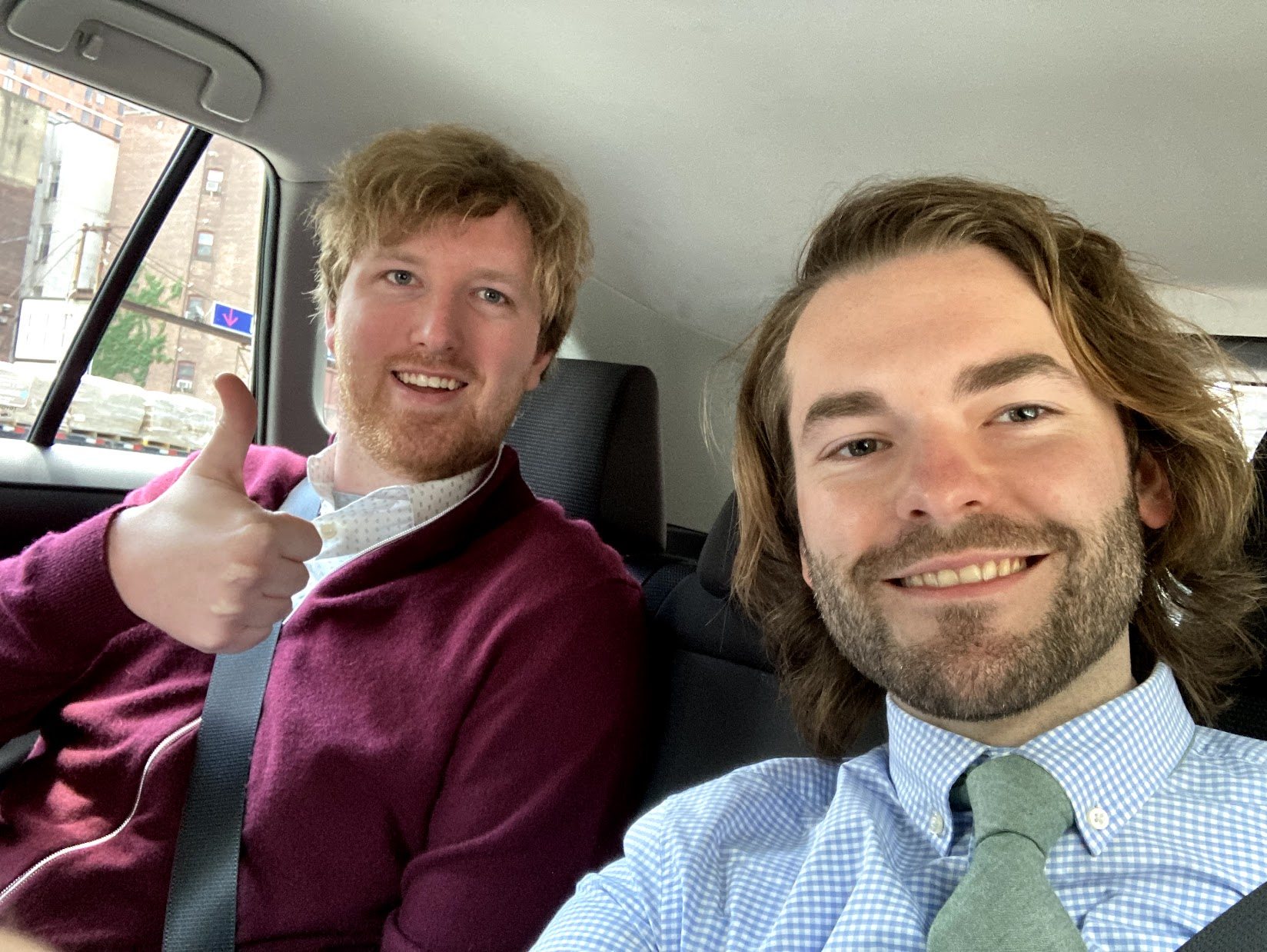 Austin Russell (left) and your Data Sheet columnist (right) taking a spin in the backseat of a Luminar LiDAR-equipped Toyota SUV.

After that joyride, I swung down to the Chelsea neighborhood to visit Google's first-ever, non-popup retail store, which officially opens tomorrow. Apparently, I got the date wrong and wasn't supposed to be there, but Nathan Allen, Google's head of store design and special projects, obliged my blunder with a private tour. It's a beautiful, LEED-certified sustainable venue featuring neutral tones and wood furnishings. There were artsy design books and succulents among the decor, along with no shortage of Google Pixel phones and Nest cameras, of course. The showroom is bound to give the Apple Store a run for its money.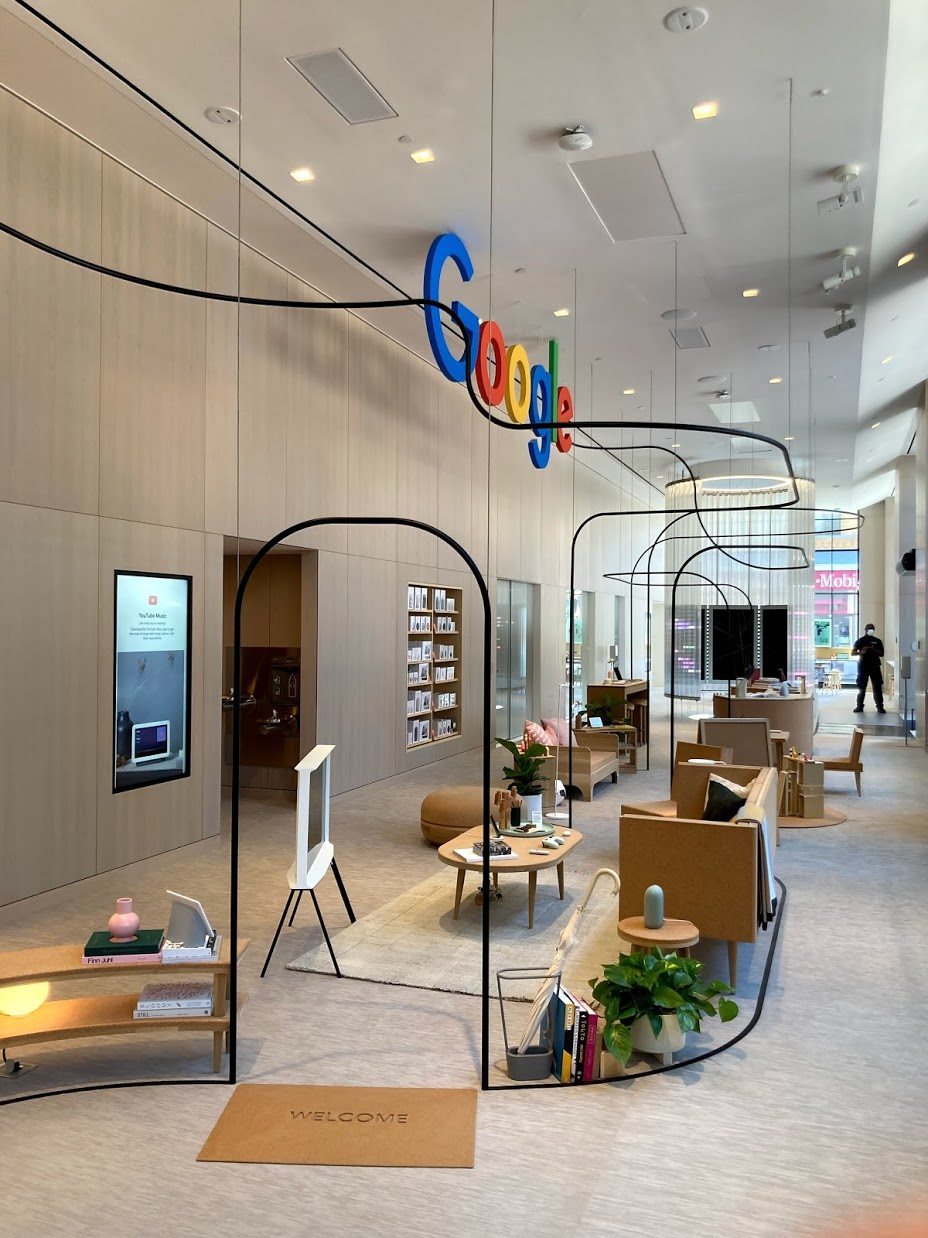 Google's first-ever retail store at 76 9th Ave. in the Chelsea neighborhood of Manhattan has a cozy, welcoming vibe.

Finally, I finished off the day by Citibiking down the West Side Highway, a lower-tech means of transport than the Luminar trip. I passed Little Island, the new floating island park in the Hudson River, a pet project of IAC media mogul Barry Diller, while on a call welcoming into the fold our new guest co-chairs for Fortune's Brainstorm Tech 2021 conference. Here, I'm pleased to announce that Terri Burns, a partner at Google-affiliated venture capital firm GV and alumnus of Twitter and Venmo, will be helping us helm the event alongside Ryan Smith, founder and executive chairman of Qualtrics and owner of the Utah Jazz NBA basketball team.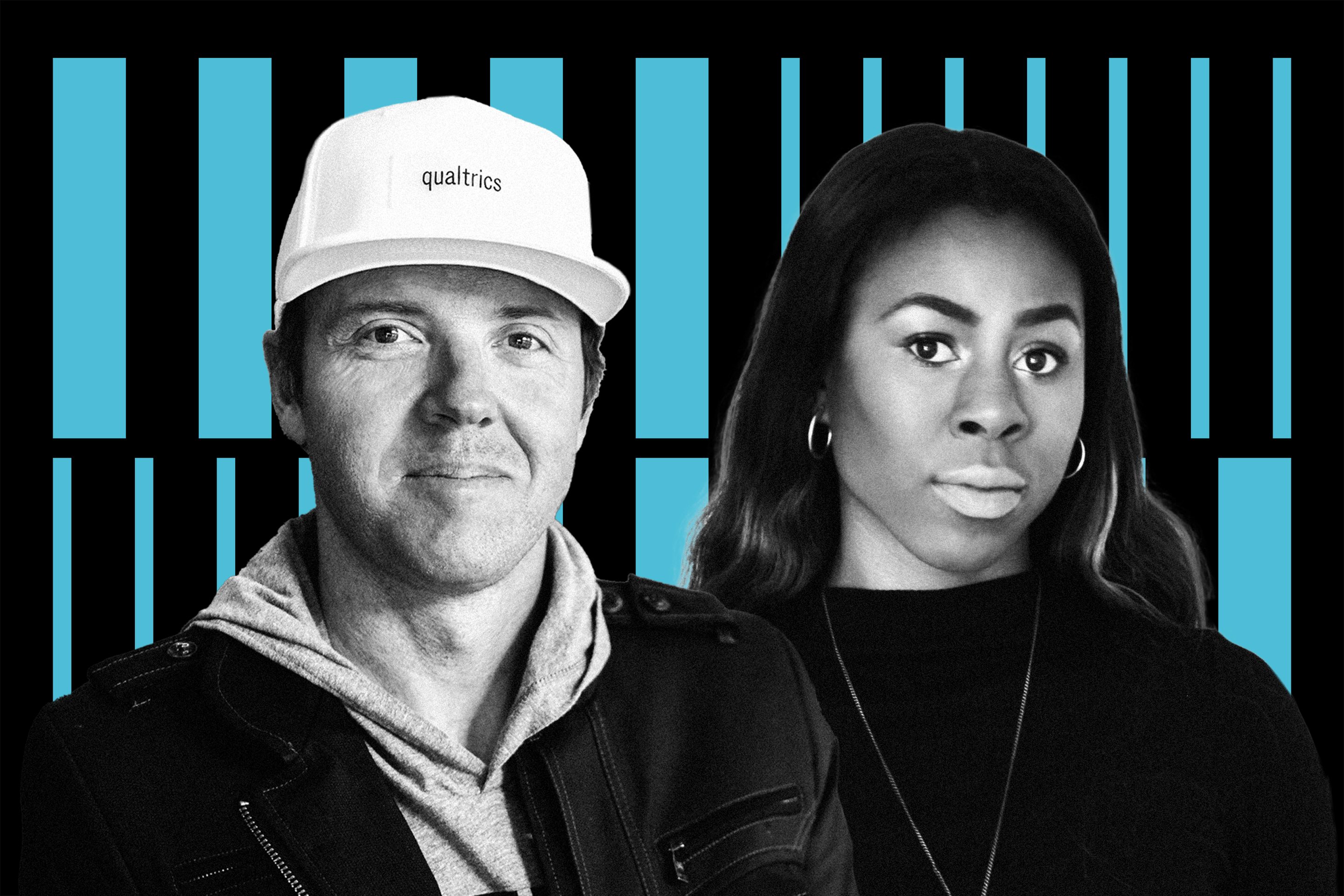 Ryan Smith, Founder and Executive Chairman of Qualtrics and Terri Burns, Partner at GV.Courtesy of Qualtrics, GV Please join me in giving the two a warm welcome. This year's Brainstorm Tech conference—themed "The Future Redefined"—will take place at the Ritz-Carlton in Half Moon Bay, Calif., on Nov. 30 and Dec. 1. It's in person, yes! We'll be celebrating how the world, while plunged into seeming hibernation for more than a year, never stopped innovating—and we'll be doing it side-by-side, together.

We hope to see you there.

Robert Hackett

@rhhackett

robert.hackett@fortune.com


Join Fortune's MPW Community
Network with your peers at Fortune's Most Powerful Women Next Gen Virtual Summit June 23-24. Apply here.

Who you gonna call? Trustbusters. President Joe Biden has tapped Lina Khan, a Columbia law school professor, to lead the Federal Trade Commission. Known for staking out a tough stance on Big Tech, the incoming commissioner is expected to more aggressively block mergers, stop monopolistic practices, and even break up companies. The appointment comes amid a flurry of anti-trust lawsuits taking aim at tech giants. "I look forward to upholding this mission with vigor and serving the American public," the politically progressive Khan wrote in a tweet.

Détente? Elsewhere in White House world, President Biden met with Russian President Vladimir Putin today. The two agreed to resume nuclear treaty talks and to allow for the return of each other's top diplomats to their respective embassy stations. Both leaders described the meeting in Geneva positively. Biden also gave Putin a list of critical infrastructure in the U.S. that should be off-limits to cyberattacks, a bit of cold comfort after the recent wide-ranging SolarWinds hack and a vital gas pipeline-crippling ransomware incident. 

Your future is looking cloudy. Database software giant Oracle reported fourth quarter earnings on Tuesday. Shares fell 5% after the company said it would be spending double—$4 billion in the next fiscal year—on its laggard cloud computing division. Despite the stock's decline, the company beat expectations, earning $1.54 per share on $11.23 billion in revenue, versus expected earnings of $1.31 per share on $11.04 billion in revenue.

Rev your engines. Oracle isn't the only company pouring money into growth areas. GM plans to spend 35% more on electric and autonomous vehicles technology by 2025, up to $35 billion. The automaker is upping its spend to take on Tesla, the category leader, and other rivals, like Volkswagen.

Goosing the numbers. Privacy-oriented search engine DuckDuckGo last year raised more than $100 million as part of a round of investment that let some early employees and investors cash out equity, the company recently disclosed. Among the funders were Brian Acton, cofounder of WhatsApp, and Tim Berners-Lee, inventor of the World Wide Web. 


Find out what the future of data holds.
Discover the most current and trending ideas - to help drive your business with data. Get Executive Insights


As mentioned in the column above, Google's new retail store opens to the public at 10 a.m. ET in New York City on Thursday. The Verge wrote up a review based on a virtual tour of the space. I accidentally showed up in person... and will plan to write up my own walk-through later today.

The Google Store is designed more like a show room (or a brand activation experience) than a retail space intended to move lots of product. There are stools and chairs scattered throughout the main space as well as rooms that Google calls "sandboxes" with product-specific experiences. In one room, customers will go through a little skit of using a Nest hub to answer the door for a delivery person, complete with haptics in the couch to simulate a knock on the door. The room for Pixel phones will showcase their low-light photography feature.



Roger Waters of the prog-rock band Pink Floyd says he received a request from Facebook CEO Mark Zuckerberg to use his song, "Another Brick in the Wall," for an Instagram advertisement. Waters had some choice words to share in response: "Fuck you. No fucking way." He added: "Its the insidious movement of them to take over absolutely everything.... I will not be a party to his bullshit."

Waters isn't the only person with an unfavorable opinion of the tech executive. Based on the survey responses of Facebook employees, Zuckerberg has dropped off jobs-recruitment site Glassdoor's annual ranking of the "top 100 CEOs," a list he has graced since 2013.

All in all, aren't we all just another post on Zuckerberg's Wall?


Did someone share this with you? Sign up here. For previous editions, click here.

To view all of Fortune's newsletters on the latest in business, go here.