From: Ellen McGirt - Tuesday Jun 15, 2021 06:04 pm
---

If you want an inclusive culture, everyone must go to school

George Floyd + 365 days..and counting. We are now in the accountability zone.

A little over a year ago, organizations large and small — corporations, municipalities, non-profits, community and faith-based groups, and beyond — began a long overdue process of understanding and committing to a path toward activism and inclusion. It is, and remains, hard work.

I'm not sure how well it's going.

I'll be spending a big part of the rest of the year "in the zone" too, checking in for progress reports from the people who are leading this work in a variety of ways. I'll be looking for new ideas, knowledge sharing, best practice reporting, breakthrough metrics, and finding, I expect, more than a few false starts and course corrections.

Here's a new idea that's worth sharing:

Marsh McLennan, the $17 billion professional services giant, was one of the firms that made a significant commitment to create a measurable inclusion program, accelerate the growth of Black talent and incorporate inclusive leadership training across their majority white and male leadership.

This week I checked in with Nzinga "Zing" Shaw, the former Starbucks global chief inclusion and diversity officer, who relocated Atlanta to join Marsh McLennan as Inclusion & Diversity Officer last February.

Now, barely four months in, she is already making a mark.

Shaw just announced an ambitious program called R.I.S.E. (that's racial inclusion and social equity) specifically for Black and Afro Latinx MBA second year students and graduates — adults, Shaw is quick to point out — for a unique, 8-month rotational program co-created with Fisk University and the National Black MBA Association (NBMBAA). "There is a growing awareness in the professional services industry that we need diverse talent at all levels (with an emphasis on senior-level, client facing roles) – talent that reflects a wide spectrum of all the demographic representation and unique ways that people show up around the world," Shaw tells raceAhead.

The industry has a long way to go.

This fall, R.I.S.E fellows will virtually embed within the company for learning and client work, while also participating in a new, immersive social justice program created by the John Lewis Center for Social Justice at Fisk University, an HBCU. The goal is to create a cohort of leaders of color prepared to thrive in the professional services industry in post-entry level positions, and who are also able to view their work through an equity and justice lens.

This was a lot to get done in four months.

Shaw says she was set up to succeed. "I was promised three important tools that have been critical in enabling me and my team to work this fast: Financial resources, people resources, and technology-driven solutions," she says. But her most prized metric is still ten years away. "This isn't an 'invest in diversity' initiative," she says. "The measure of success would ultimately be that in five to 10 years many of these fellows will be rising up through the ranks of Marsh McLennan and more broadly across the entire spectrum of the industry."

What may be most unique about her program is that Marsh McLennan's Executive Committee is going back to school, too.

They will be participating in "an intense and interactive social justice training curriculum" designed by scholars at Fisk specifically for them. The idea, says Shaw, is to help prepare the leadership soil for the arrival of the fellows this September. She believes a shared common language will help the culture better welcome the fellows, and in turn, better meet the needs of clients and the many challenges ahead. "This further illustrates that our senior-most leaders will be engaged and accountable for concurrently learning about the ways to utilize their platforms for inclusive leadership and social change."

I'll be staying in the zone as this story unfolds. If you or anyone you know would be a good R.I.S.E candidate, apply here.



Ellen McGirt
@ellmcgirt
Ellen.McGirt@fortune.com


Join Fortune's MPW Community

Nominate a rising female executive to attend the Fortune Most Powerful Women Next Gen Virtual Summit June 23-24. Complete the form here.
Make work worth smiling about. 
At UKG, we design HR solutions that will make your employees' experiences better. Because when they feel supported, appreciated, and happy, your business can create great things. Starting with smiles. Click here to learn more


The tenure decision heard round the world As it turns out, UNC-Chapel Hill, the historic university that recently denied tenure to 1619 Project founder Nikole Hannah-Jones, has been a concern in certain circles for a while. In this interview, Malinda Maynor Lowery—Lumbee tribal member and director of the school's Center for the Study of the American South—explains her decision to leave the school where she earned her master's and doctorate degrees. She cites the politics of the influential UNC Board of Governors, who are political appointees of the North Carolina GOP-led legislature, as the primary cause. "There's just a variety of things that, in this pattern, are going to ensue," Lowery said. "It's totally predictable and entirely avoidable. But they continue to ignore the expertise of the people around them in order to uphold the decision making of people who have no expertise."

NC Policy Watch

Mixed reviews for 'In The Heights' The long awaited film adaptation of Lin-Manuel Miranda's musical tribute to Washington Heights has disappointed some fans, who are correctly pointing out that the film centers on lighter skinned Latinx characters at the expense of darker skinned, or Afro Latinx performers. Both director John Chu and Miranda have responded to the critique, and promised to do better. "I'm seeing the discussion around Afro Latino representation in our film this weekend and it is clear that many in our dark-skinned Afro Latino community don't feel sufficiently represented within it, particularly the leading roles. I can hear the hurt and frustration over colorism, of feeling still unseen in the feedback," said Miranda in a statement.

CBS News

Half of all Indian Americans experience discrimination based on skin color These are among the findings of the 2020 Indian American Attitudes Survey (IAAS), a study recently released by the Carnegie Endowment for International Peace. The study, which uses data collected from research firm YouGov, also explores Indian American's attitudes toward religion, family, politics, civic engagement, and community demographics. Among the tidbits: about half of all Hindu Americans identify with a caste group, the term "Indian American" is not fully embraced as an identity, and half of all respondents reported being discriminated, most often based on skin color. Those born in the U.S. were more likely to report bias than were immigrants.

Carnegie Endowment

Speaking of real talk, as we always are join me virtually June 17, 9-11 am PDT for Real Talk: Black Leaders in Tech, for a candid conversation — and real advice — on how to navigate the tech and tech financing while Black. I'll be your moderator, but the real stars are the experts, which include Aicha Evans, CEO Zoox; Ime Archibong, Facebook; Christopher Young, EVP Microsoft; and host François Locoh-Donou, the President and CEO of F5. (He's all about the real talk.) It's fully interactive. Come and get ready to get your questions answered. Oh! And Trevor Noah is the special guest. All the details below, please share with anyone who might need to know.

Real Talk event

This edition of raceAhead was edited by Wandy Felicita Ortiz.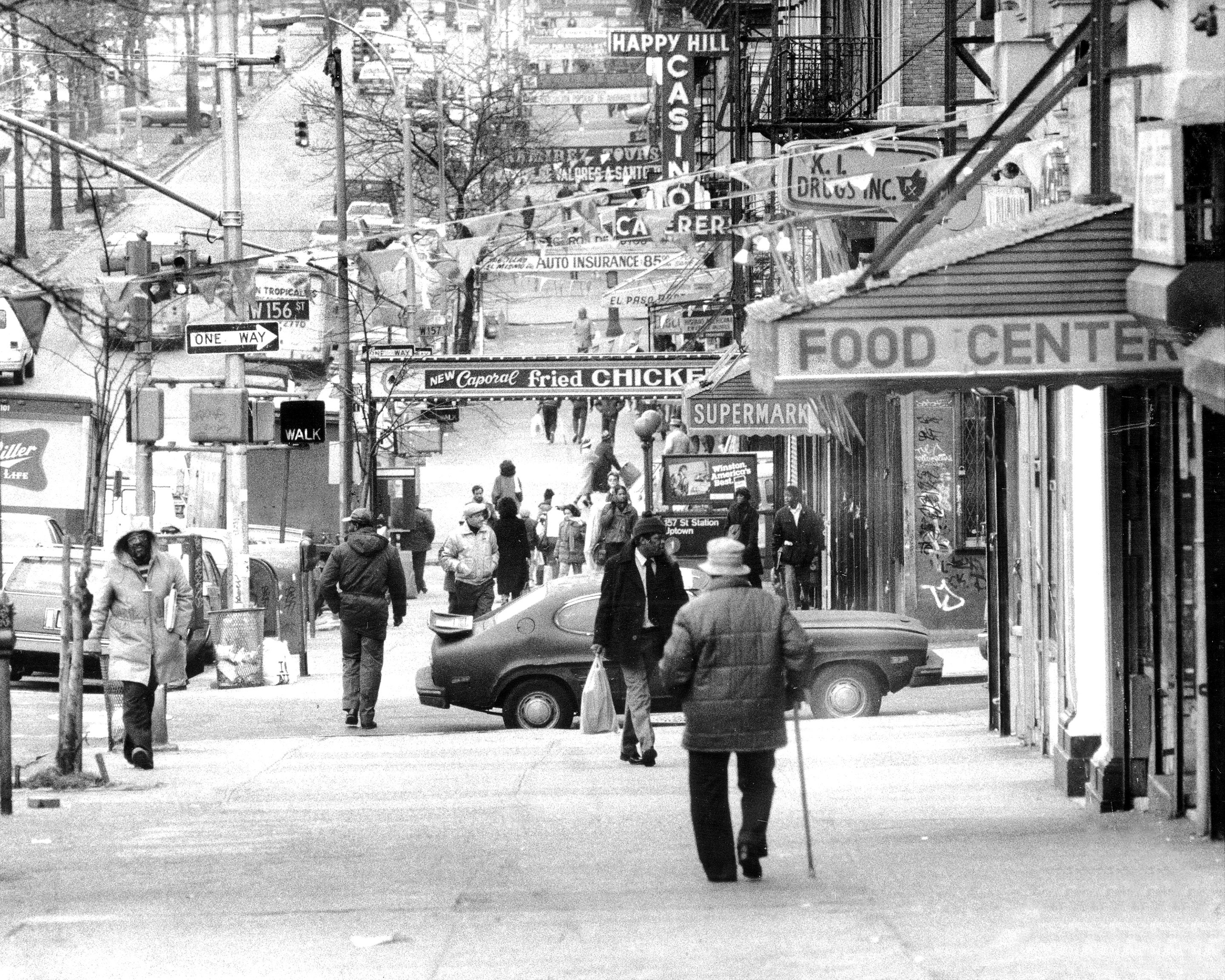 The Heights, back in the day. A northern view towards W. 156th St.Dan Cronin—NY Daily News Archive/Getty Images


Did someone share this with you? Sign up here. For previous editions, click here.

To view all of Fortune's newsletters on the latest in business, go here.