From: Fortune Editors - Monday Oct 25, 2021 11:03 am
---
Welcome to Change the World, a weekly profile of the best of Fortune's Change the World list, curated for the CEO Daily community. These companies are models for every executive on how to do good while doing well.
They say that the way to a person's heart is through their stomach, but food very well could be the way to the heart of economic and environmental stability around the globe as well.
From facilitating farming efforts in Africa to expanding plant-based meat and dairy alternatives, multi-billion-dollar companies are heeding the calls of consumers: Get smart about what you put on our shelves and pull from our planet.
Whether it's a household name brand on your pantry shelf, a behind-the-scenes agri-giant you've never heard of, or yes, even the Uber for tractors, each company is using its green to cook up climate change solutions.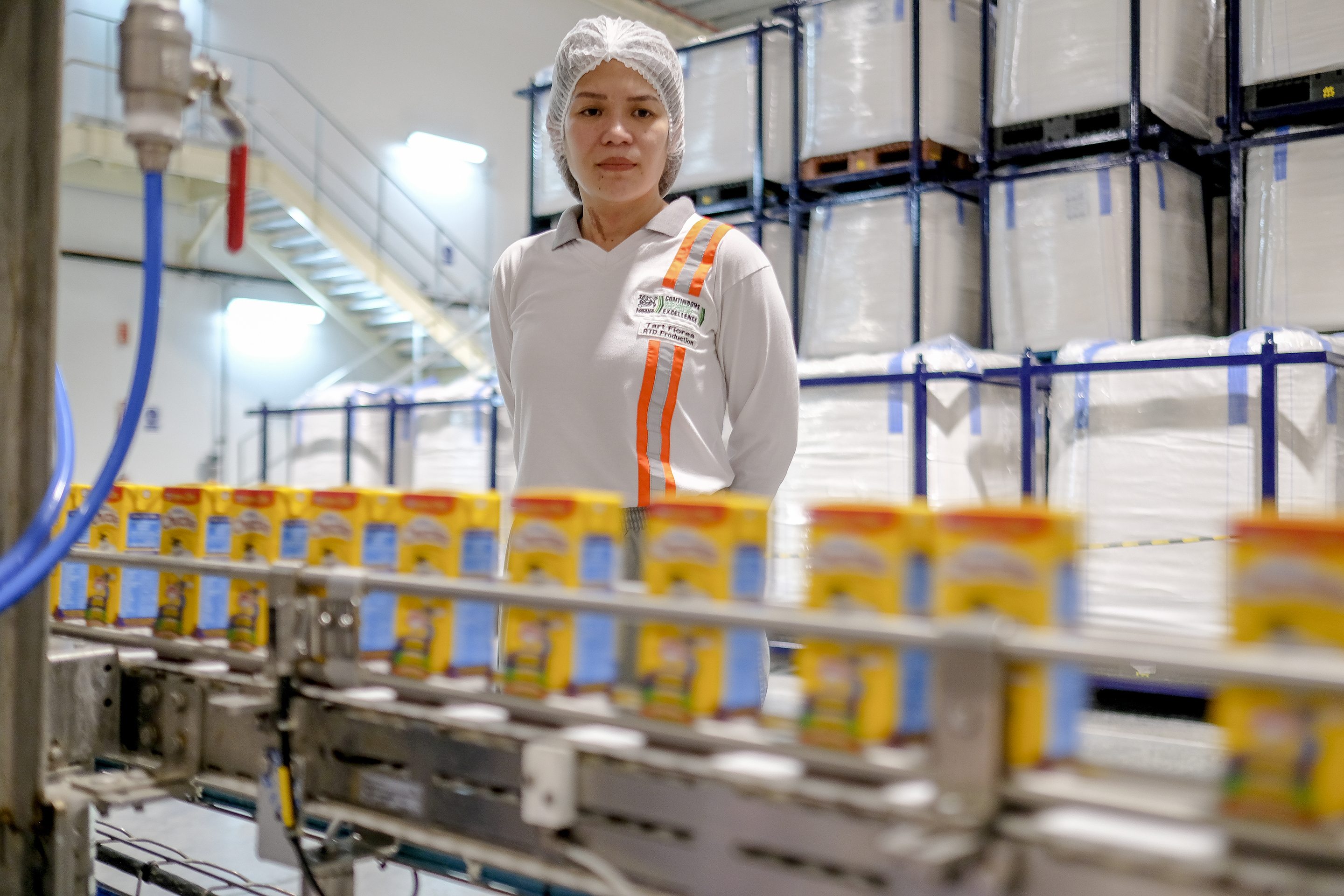 Nestlé was late to the plant-based party that turned the likes of Impossible Foods and Beyond Meat into industry darlings. But now the food and beverage titan is making up for lost time, aggressively launching products across its vast portfolio that have the potential to improve both consumers' health and the planet's: vegan KitKats; pea-based alternatives to tuna and milk; Purina pet food made with insects and fava beans. The Swiss multinational has about 10% of its R&D employees working on plant-based goods, which are now approaching $1 billion in revenue annually for the company. Nestlé's massive scale and distribution network is not only driving double-digit sales growth of meat and dairy alternatives for the company, but also helping mainstream the entire category worldwide.
For big companies, doing right for our planet is a business-driven decision, not an act of philanthropy, writes Mark Schneider.
ADM has been on a quest to turn plants into meat substitutes since the 1950s, and claims the title of inventor of the soy veggie patty. Today, as a $64 billion ingredient company supplying global food brands, it may be the biggest plant-based protein producer you've never heard of. Its 10 joint ventures and investments in the category range from growing meat from animal cells to creating protein through fermentation to building the world's largest insect protein production facility (it's designed to convert flies into animal feed). These deals are key to ADM's effort to remake itself into more than an agri-giant processor of commodity crops. ADM expects the $10 billion plant-protein sector to triple in size over the next decade as consumers become more concerned about the impact of their diets on the environment.
As one of the largest food and agriculture processing companies, Archer Daniels Midland—also known as ADM—has experienced the disruptive impact of COVID-19 firsthand.
A Healthier Future for Us All
At Abbott, we're designing our life-changing technologies and products to reach more people in more places, improving the lives of 3 billion people each year by 2030 – reaching 1 billion more than we do today.
Hello Tractor connects farmers without equipment to those who own some and want to rent out their services. It operates in 17 countries, in regions plagued by low rates of farm machinery ownership (and often by low crop yields). During the pandemic, the "Uber for tractors" provided equipment to 160,000 farmers in Africa, and to date it has facilitated rentals for more than 500,000 in all.