From: Lizzie from Khan Academy - Wednesday May 11, 2022 01:06 pm
---

Hi EmailTuna EmailTuna,
Your gift in December 2021 made something pretty incredible happen. Thank you!

Since you joined Khan Academy in 2018, you've had a chance to watch all sorts of educational videos. But no matter how many videos you've watched, you've NEVER had a chance to check out middle school biology. But no matter how many videos you've watched, you've NEVER had a chance to check out middle school biology.

Until now.

FUN FACT: We just launched our first—ever middle school science content. It's part of our largest content expansion in Khan Academy history! In less than a year, we have put 2,312 pieces of science content (videos, articles, and practice questions) on the site.

Why have we been working so furiously to publish more science content?

NOT FUN FACT: Too many students aren't being exposed to rigorous and engaging science education in school — especially kids from under-resourced communities*.

This is bad news for those children and for our society. Science and math help drive innovation, creativity, and economic opportunity.

You can help change that by becoming a monthly supporter today.
A relatively small monthly gift makes a tremendous impact. A monthly gift means that Khan Academy will continue to thrive for years to come, creating great educational content and making sure it gets into the hands and brains of children that otherwise wouldn't have access to the education they need to reach their potential.

Together we can make a big difference.
With gratitude,
Lizzie and the Khan Academy team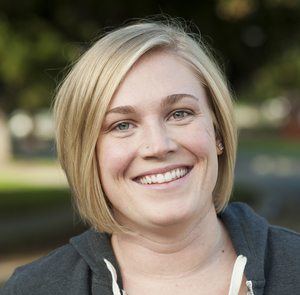 *For a good summary on the lack of access to science education, especially for students of color, and the related research, please refer to the section "How Far Are We from This Vision for All Students?" (pages 27-31). National Academies of Sciences, Engineering, and Medicine. 2021. Call to Action for Science Education: Building Opportunity for the Future. Washington, DC: The National Academies Press.
https://doi.org/10.17226/26152
Khan Academy is a 501(c)(3) nonprofit organization with the mission of providing a free, world-class education for anyone, anywhere.
Donate
today!
Check out our iOS & Android apps!
Khan Academy
P.O. Box 1630, Mountain View, CA 94042