From: The Khan Academy team - Thursday Dec 01, 2022 10:56 pm
---

Dear EmailTuna EmailTuna, A feature you've long awaited—the "Start over" button—is here! You can now return to the start of a practice activity WITHOUT losing your Mastery Progress. Give it a try today and see how your skill mastery skyrockets, even if you need a re-do!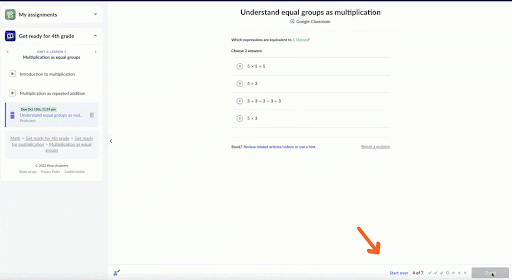 With all the mastery you're about to achieve, we've also built new features to help you track your progress, so you're truly mastering each subject as you're learning—and can celebrate along the way! With our new design, you can now
•
see everything you need to work on in one place;
•
use the "Start over" button to begin an exercise again without slowing down your progress;
•
easily scan to see what's coming next;
•
see how each item relates to the larger lesson and how it fits when you're learning each subject; and
•
get connected to hints and related content to help you master each subject.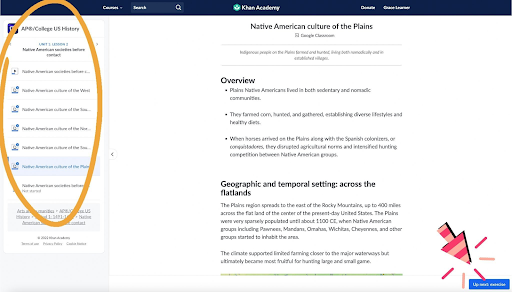 Learn more about the changes, and get ready to supercharge progress toward your learning goals.
The Khan Academy team
Check out our iOS & Android apps!
Khan Academy
P.O. Box 1630, Mountain View, CA 94042