From: Kohler - Thursday Mar 04, 2021 04:02 pm
---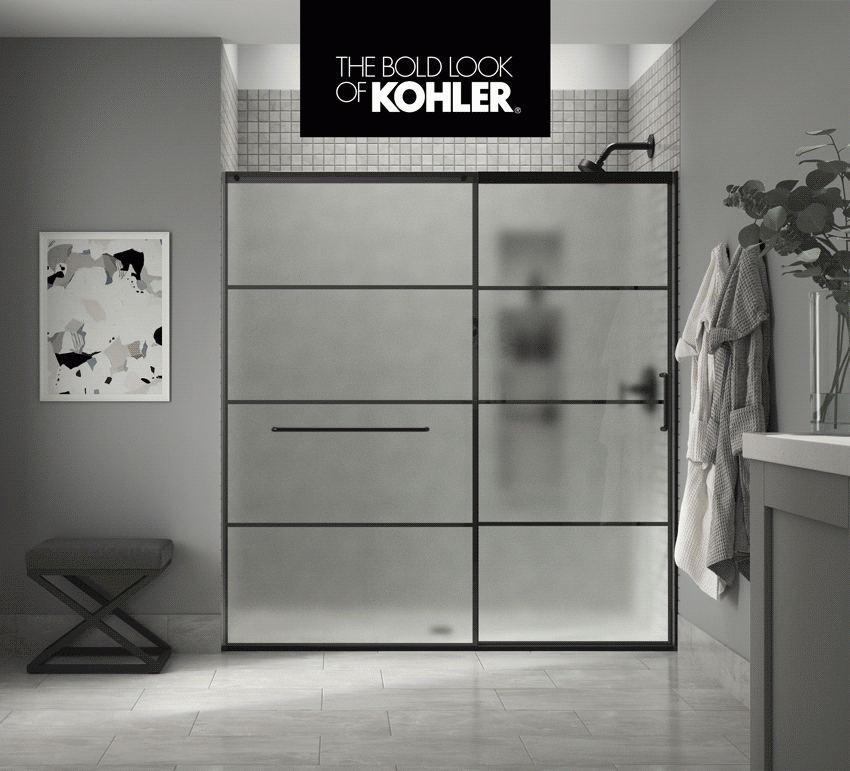 All the Ways to Elate

Go beyond the curtain and add instant style and structure to your bathroom with the sleek, minimalist collection of ElateTM bath and shower doors. Choose from a wide range of sizes, heights, glass types, and finishes, and SAVE up to 25% with code REFRESH.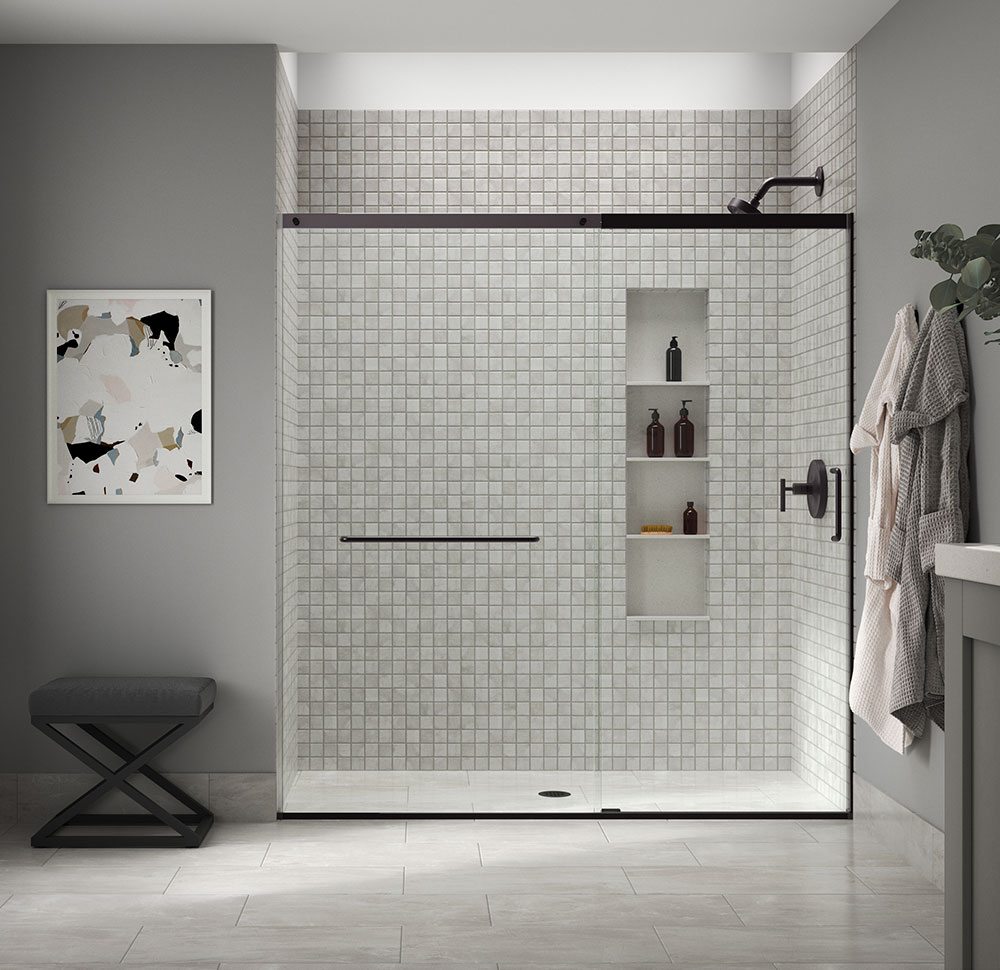 An Open Invitation

With doors that can be installed to open to the right or to the left, the ElateTM collection has the ability to adapt to all kinds of bathroom layouts.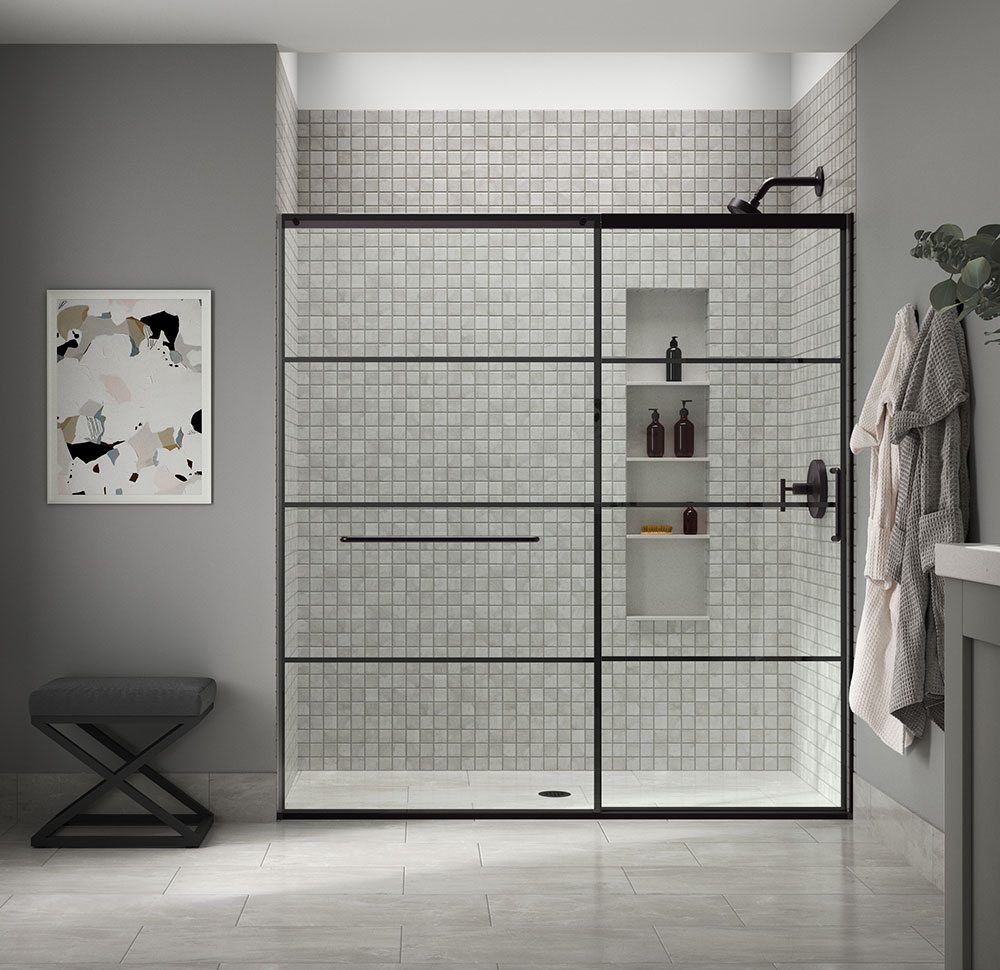 A Stunning Structure

ElateTM shower doors with the rectangular grille pattern provide an additional dose of drama and visual interest to your showering space.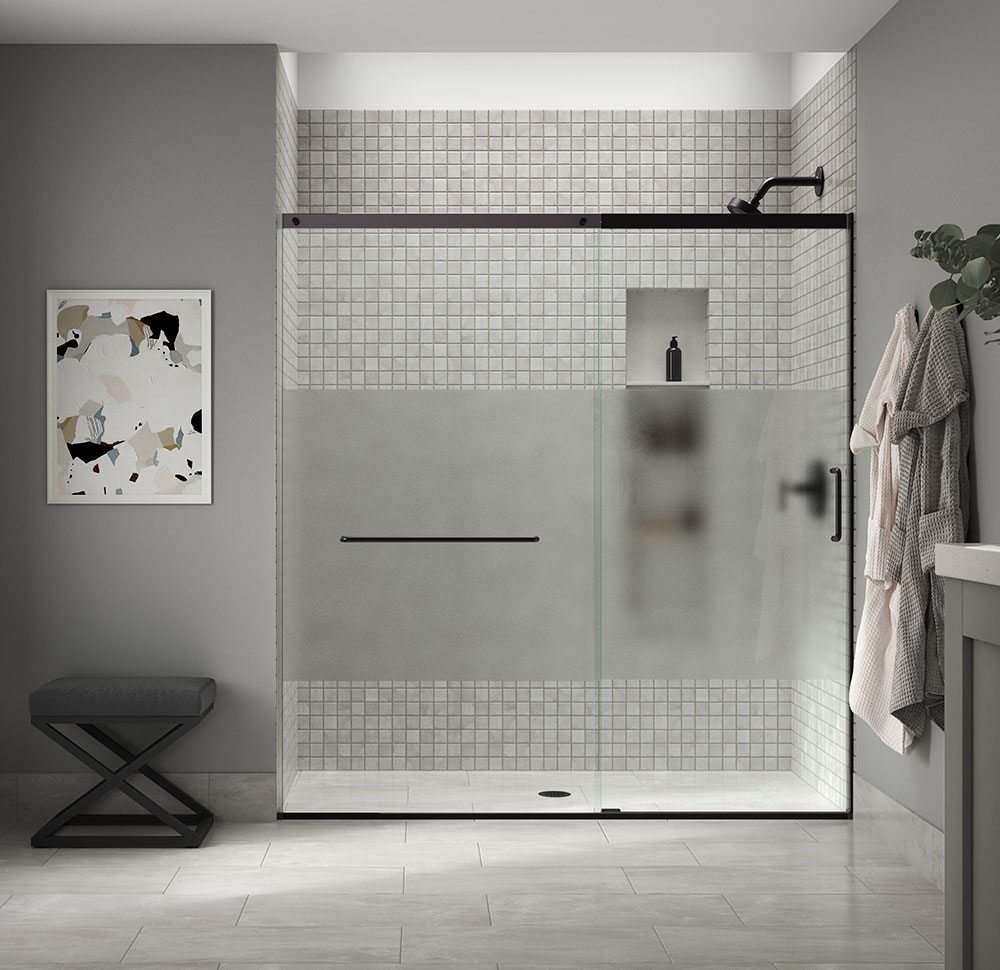 Strike Up the Band

The gently-curved towel bar adds some integrated storage while the frosted band provides a bit of privacy without closing off the entire space.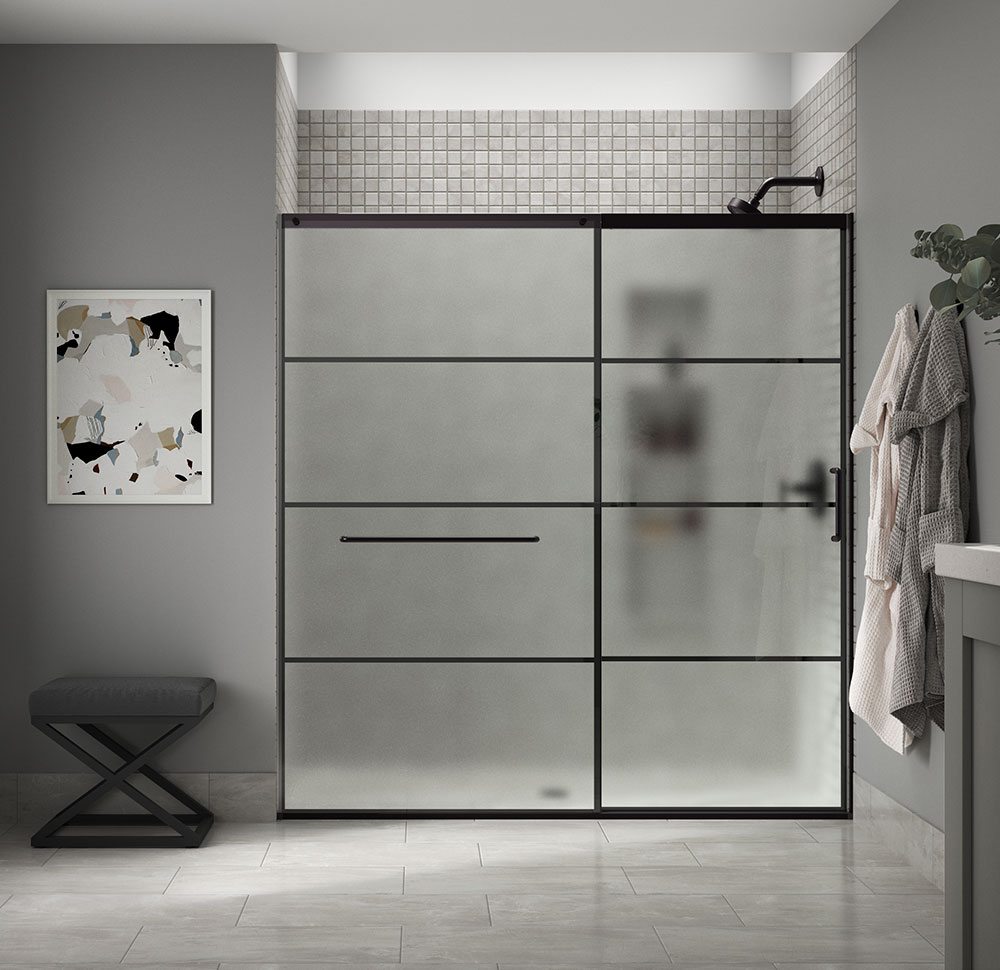 Glass That Lasts

The ElateTM collection is built with durable and heat-resistant glass, and this frosted style offers a different expression while providing additional privacy.
Design, At Your Service

Collaborate virtually with a Kohler designer, and receive expert advice, product recommendations, and renderings to visualize every detail.
Moments of Levity

Levity® bath and shower doors feature an innovative bypass system and roller design that provide a smooth, quiet sliding action for a difference you can feel.