From: Kohler - Monday Mar 08, 2021 04:41 pm
---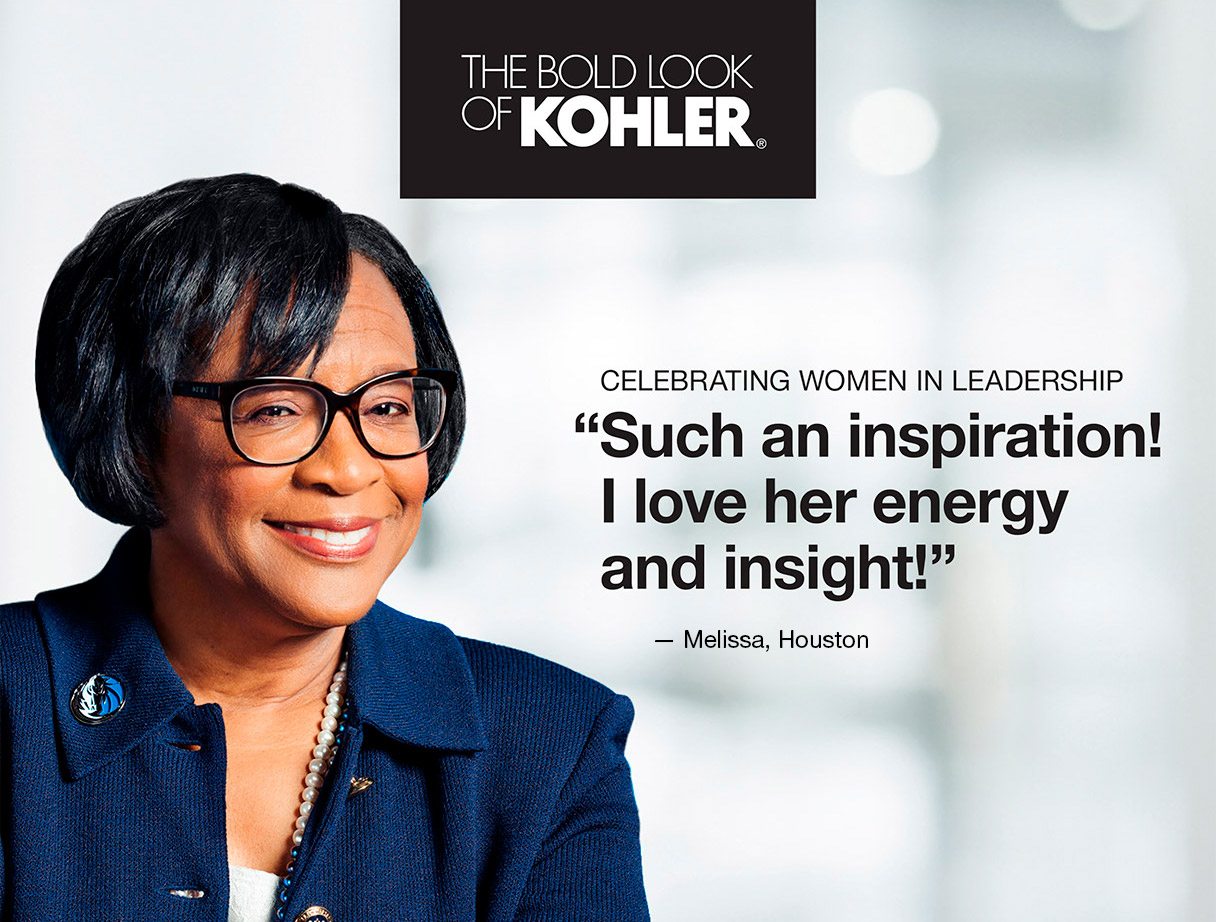 Cynthia Marshall, CEO of the Dallas Mavericks
As part of our March celebration of women in leadership, we're offering extended access to Cynthia Marshall's inspiring talk with David Kohler, which first aired during our Kohler@Home digital event.
Hear how Cynthia rose from a childhood of poverty to lead an NBA franchise, and how she transformed the organization's culture in her first 100 days as CEO.
In the interview, Cynthia offers a wealth of personal growth and career advice, including:
• Why everyone needs their own "personal board of directors"
• The three Ls of leadership: Listen, Learn, Love
• How to build a culture of diversity and inclusion