From: Martha Stewart Weddings - Wednesday Apr 28, 2021 08:36 pm
---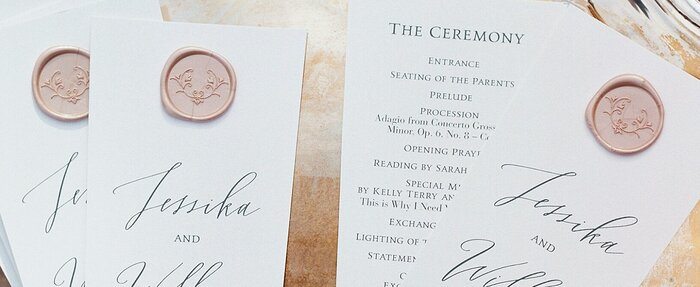 Creative Add-Ons
Traditionally, ceremony programs have a few key components: the date, location, the order of events, and information about the bridal party. But nobody says you can't think outside the box! Check out these 10 fun ideas for ceremony programs.
10 Things You Never Thought to Include in Your Ceremony Program
The Ultimate Zodiac Wedding Planning Guide
Your love was written in the stars—here's what they have to say about your wedding.
Hmm…Next, I Need to Plan My…