From: Muscle After 40 - Monday Apr 03, 2023 07:45 pm
---

Build a Stronger, Fitter Body in Your 40s and Beyond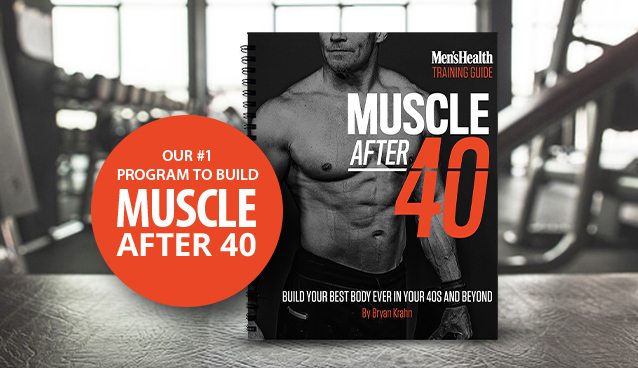 Why is

Muscle After 40


our #1 program for guys over 40?
It's time to face facts — you can't do the same workout as when you were 20. But that doesn't mean you can't get jacked. How? You need a smarter workout that not only builds muscle, but also helps speed recovery and avoid injury. You need the

Men's Health

#1 workout program —

Muscle After 40

.
3 reasons why

Muscle After 40

is the most effective workout for guys over 40:
1. Smarter Reps
Everyone loves to get a new max on the bench or deadlift. But once you're past 40, there's way too much risk for basically no reward with these efforts. In this program you'll never do fewer than 6 reps per set. Most work will be in the range of 8 to 15 reps, but sometimes it'll go as high as 25.

You'll get better muscle growth in those ranges, with less risk to your joints and easier recovery.
2. Smarter Exercises
It's fashionable these days to say that there are no bad exercises. But when you're over 40, many exercises should simply be avoided, such as lifts that put the shoulder joint in

risky positions

, exercises that create

too much strain

on elbows, and heavy barbell lifts that are

too stressful

for your knees, back and joints.
The barbell shoulder press is a great lift... but only if you can do it well. But most lifters can't.

For guys over 40 it's much better to use the dumbbell shoulder press to build muscle and avoid injury.

This smarter exercise choice is just one example from

Muscle After 40.

The entire program is built around the most effective exercises, reps and workouts for guys over 40.
3. Smarter Program
Muscle After 40

is a 12-week training program designed to get real results for guys over 40, without risking injury.

The complete program is found in an easy-to-follow guide, perfect to throw in your gym bag and record each day's progress. Every exercise is explained and illustrated, and the training journal leads you through each day's workout.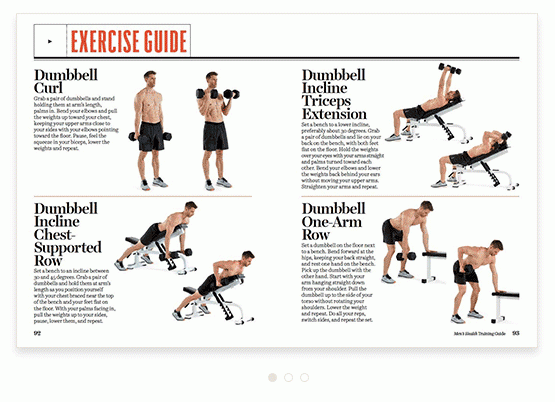 Don't wait another day — join the thousands of other

Men's Health

readers who've built a stronger, more muscular body with

Muscle After 40