From: Racked - Friday Feb 09, 2018 02:30 pm
---

Beauty
The Very Best Face Masks, According to Racked Readers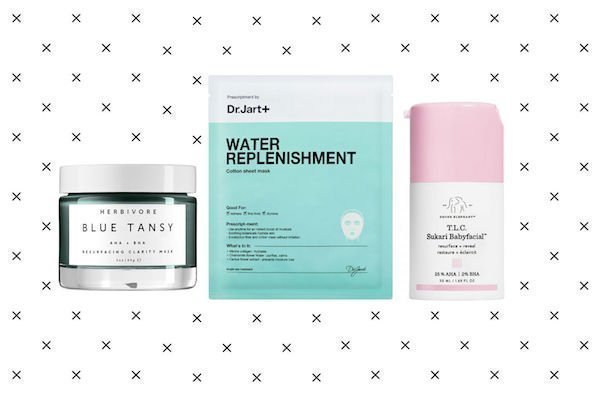 You could say that skincare is having a moment. Over the last few weeks the internet has debated its merits, but we're firm believers that skincare is good for you and actually works, too.
So for this week's reader recommendations roundup, we asked members of our Racked Lounge Facebook group to tell us about their favorite face masks, because who among us doesn't love the luxurious feeling of putting on a delicious-smelling mask and having instantly smoother, softer skin?
Some of the most popular recommendations:
Glossier's mask duo ($40), which includes the Moisturizing Moon Mask ($22) and the Mega Greens Galaxy Pack ($22), was mentioned multiple times. Racked Lounge member Hillary wrote: "Glossier Moon Mask is the only Glossier skincare product I still use. I have dry, sensitive skin, and the mask is so hydrating. I see the benefits into the next day, too."
Glamglow's Supermud ($69) and Thirstymud ($69) masks also got several nods. As Rachel wrote: "I can't believe I've hopped on this train, but I am obsessed with Glamglow. Love the Supermud clearing mask a couple times a week and then I use the Thirstymud hydrating mask every night."
Drunk Elephant's TLC Sukari Babyfacial ($80) was another favorite among several readers. Margot wrote: "I use it every Sunday and it's amazing. Definitely worth the (very steep) price tag! I also really love the Primary Raw DoYou 2-Step Milk Peeling Kit ($6) that is a lactic acid-soaked giant Q-tip followed by a super soothing sheet mask. I can always see a difference after using it."
Sephora's Purifying & Mattifying Mud Mask ($20) also got raves from our group members. Reader Samantha wrote that she loved it because "it's one of the few to include zinc."
More reader recs this way >>
Shopping
Where to Buy Lingerie, Bras, and Underwear Online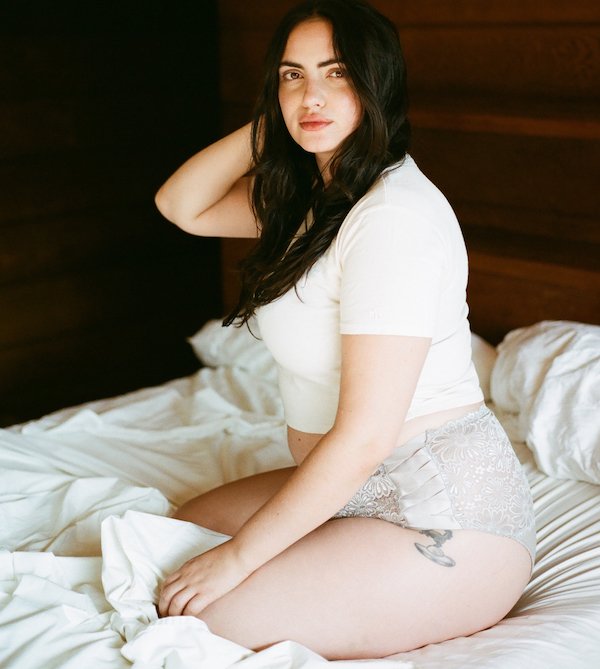 Lingerie shopping doesn't have to be a hellish experience — at least not when you have the internet, which is full of ways to find your perfect fit, both physically and stylistically, without leaving the house.
We've rounded up the very best places to hunt down your next everyday bra or show-stopping investment piece for all sizes, style preferences, skin tones, and budgets. Here are a few of our favorite spots; click through for the full list (it's big!). —Tanisha Pina, market editor
L'Agent: In an act of pure goodness, Agent Provocateur launched this lower-priced line that's still undoubtedly sexy, but a little more playful. (Think bows, florals, and sheer polka dots, but done in a way that doesn't feel junior.) On top of being inherently less expensive than its parent line, the site is constantly running sales, marking pieces like this sheer babydoll down from $198 to $50, and basics like thongs and briefs ring in under $15.
Lonely: This inclusive New Zealand-based label makes clothes and swimwear too, but the lingerie is far and away the speciality. Individual pieces hover around $40 to $60, and you can expect a vibe that's feminine and pretty but with an edge. Plus, the brand also launched a maternity collection last year.
Nubian Skin: Finally, a brand that makes so-called "nude" underwear in shades that work for women of color. Nubian Skin's bras ($28 to $65), undies ($15 to $40), and hosiery ($14 to $16) come in a range of brown and tan hues and styles, from plain, smooth-under-T-shirt bras to lacy sets.
Aerie: If you're looking for affordable, comfortable, and widely available undies and loungewear, don't underestimate American Eagle's Aerie. We think the company makes some of the best mall-brand underwear out there, and we're grateful that Aerie uses models that look much closer to real life than most lingerie brands.
Hips & Curves: There's a lot to shop at Hips & Curves: bras, underwear, shapewear, hosiery, pajamas, and even costumes (see: a Fifty Shades of Grey section), all in plus-size. Prices are all on the affordable side, with special deals like two bras for $42 and three panties for $36.
Baserange: Fashioned in bamboo jersey, this is lingerie that's sexy because it's about your body as is, not any sort of pushed-up, cinched-in version. Baserange makes comfy, everyday stuff like bralettes and high-waisted briefs, most of which you'll find in neutral shades like beige, gray, and off-white, ranging in price between $20 and $60.
Bare Necessities: As the name suggests, pretty much all first layers are covered here: underwear, activewear, swimwear, and shapewear. There are more than 200 brands on the roster, which means there's more room for size inclusivity. You'll find options catering to cup sizes A through O and band sizes 28 through 58.
Lively: Lively is one of those brands that might be too millennial for its own good (the customer service chat greets you with "Hey Babe!"), but it does put out comfortable and cute soft bras (including some for bigger boobs!) and underwear in fun prints and stripes. You earn points that can go toward Lively product when you make a purchase or refer a friend, à la Glossier, which is great if you're looking to stock up.
Journelle: If you love a ton of options, this NYC-based boutique stocks a broad selection of designers, price points, and styles. To cut through the massive assortment, there are helpful categories like best-selling basics and trend-driven edits like "shades of red."
So! Many! More! >>
Ad from our sponsor
Ad from our sponsor
From Our Partners
A selection from the editors at Racked

Vox Media, 1201 Connecticut Ave. NW, Washington, DC 20036.
Copyright © 2016. All rights reserved.