From: Sheet Music Plus - Thursday Nov 25, 2021 01:39 pm
---

Plus Free Budget Shipping!

(US Only | $35 min. order)
 

Perfect for kids! Screen-free games and activities that will entertain as well as educate.

 

Includes:

Disney Music Activity Book

Introduce your child to music and note reading through songs, games, and puzzles all based on their favorite Disney songs.

Kids' Fun Songs Recorder Pack

Comes with a high quality recorder, complete instructions and fingering chart, and three songbooks.

Classical Snap!

See who's the fastest at matching the famous composers. Includes a wealth of musical trivia.
 

Expand your repertoire and widen your musical horizons. Each book in this collection contains music by composers of color or by women composers.

 

Includes:

 

Four Early 20th Century Piano Suites by Black Composers

 

Women Composers in HistoryErnesto Lecuona - Andalucia SuiteRachel Portman - Ask the River

 

Limited Edition Sheet Music Plus

 

Tote Bag
 

The perfect gift for classic rock loving guitarists - music, games, and specialty items to feed the fandom during the holidays and throughout the year.

 

Includes:

Fender Sunburst Strat Ornament

6-inch mini-guitar replica collectible holiday ornament handcrafted from solid wood.

Grateful Dead Playing Cards

 

Classic Rock - The Definitive Collection

 

45 timeless rock songs transcribed in standard notation and tab. Includes huge hits by everyone from Aerosmith to Zeppelin.

Rolling Stones Guitar Play Along

Play your favorite Stones songs quickly and easily! Includes guitar tab and online audio with sample playback & separate backing tracks.

 

Limited Edition Sheet Music Plus

 

Tote Bag
Coupon code valid through November 25th, 2021 at 11:59PM PST. Offer valid for 10% off orders of $35 or more plus an additional $10 off $35 or more to be emailed to eligible customers on or before December 1, 2021. A valid email address must be provided during the checkout process in order to receive a $10 coupon. One-time use per customer. Cannot be applied to previous or pending purchases. Order may not contain Gift Certificates. Orders using this coupon are not eligible for Affiliate credit. Sheet Music Plus reserves the right to cancel or change this offer at any time.
Stay Connected: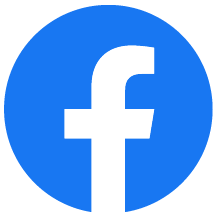 Sheet Music Plus | 918 Parker St. | Suite A11 | Berkeley, CA 94710 | United States