From: ThirdLove - Wednesday May 18, 2022 08:04 pm
---
Get ready to look and feel amazing in the 24/7® T-Shirt Bra.


Wonder why bras never seem to fit quite right? Or why they're so uncomfortable? I felt the same way. I tried tons of brands and started to think maybe it was me. But I'll let you in on a secret. The problem is NOT your body. It's your bra.

Hi, I'm Ra'el. After years of never finding the right fit, I designed ThirdLove's 24/7® Classic T-Shirt Bra. If you can relate, I invite you to try our best selling style free for 10 days. I'm proud to say that 4 million women have worn it and love it. And I think you will, too.

It's time to (finally!) get the comfortable bra you deserve.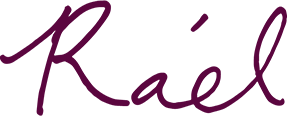 Ra'el Cohen
Co-Founder & Chief Creative Officer
If you believe this has been sent to you in error, please safely unsubscribe.