From: WW (Weight Watchers Reimagined) - Wednesday Mar 31, 2021 12:08 pm
---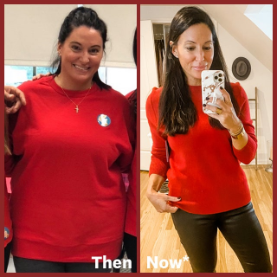 Jennifer,
WW Member, lost 69 lbs*
*People following the WW plan can expect to lose 1-2 lbs per week. Jennifer lost weight on a prior program and myWW and continued on myWW™+.
More personal. More holistic.
More weight loss!
| | | |
| --- | --- | --- |
| | | Learn what impacts weight loss for you. It starts with our new, in-depth personal assessment. |


Access new in-app tools that take the
guesswork out of meal planning, food or
workout ruts, and more.


| | | |
| --- | --- | --- |
| | | Our members-only digital community is filled with people just like you who are working toward their goals, and cheering you on as you reach yours. |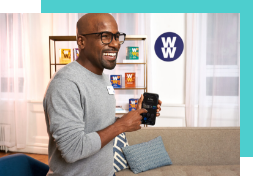 Coaches?
On-demand wellness experiences?
Find what fits your lifestyle.
or
†Save 55% when you purchase an eligible membership plan by 4/3/21 (11:59pm EST). For 6-month plans only, pay $0 in your first month. You will be charged a discounted monthly fee until the completion of the plan period. At the end of the applicable plan period, plans auto-renew at the standard monthly rate and each month thereafter until you cancel. Early termination fees apply. For our cancellation policy and instructions on how to cancel your subscription, go to our website. Savings are calculated based upon our standard monthly plan fees over the applicable plan period plus our $20 Starter Fee. To realize savings, you must complete the full term of the applicable commitment plan. Offer available to new and rejoining members only. To be eligible for this offer, you must use the above offer button and sign up through our website. Available to individuals age 18 and older. Tax additional where state and local sales tax applies. This offer is for your personal non-commercial use only and cannot be transferred, combined with other offers, or redeemed for cash. Void where prohibited. For Unlimited Workshops + Digital: Some in-person Workshops are temporarily virtual. Offer available in participating areas only.

WW Coin Logo and myWW are the trademarks of WW International, Inc.
© 2021 WW International, Inc. All rights reserved.

WW International Inc. | 6‌7‌5 Avenue of the Americas, 6‌t‌h F‌l‌o‌or‌ |‌ N‌e‌w‌ ‌Y‌o‌r‌k‌,‌ ‌N‌Y‌ 1‌0‌0‌1‌0