From: WW - Sunday Oct 24, 2021 02:06 pm
---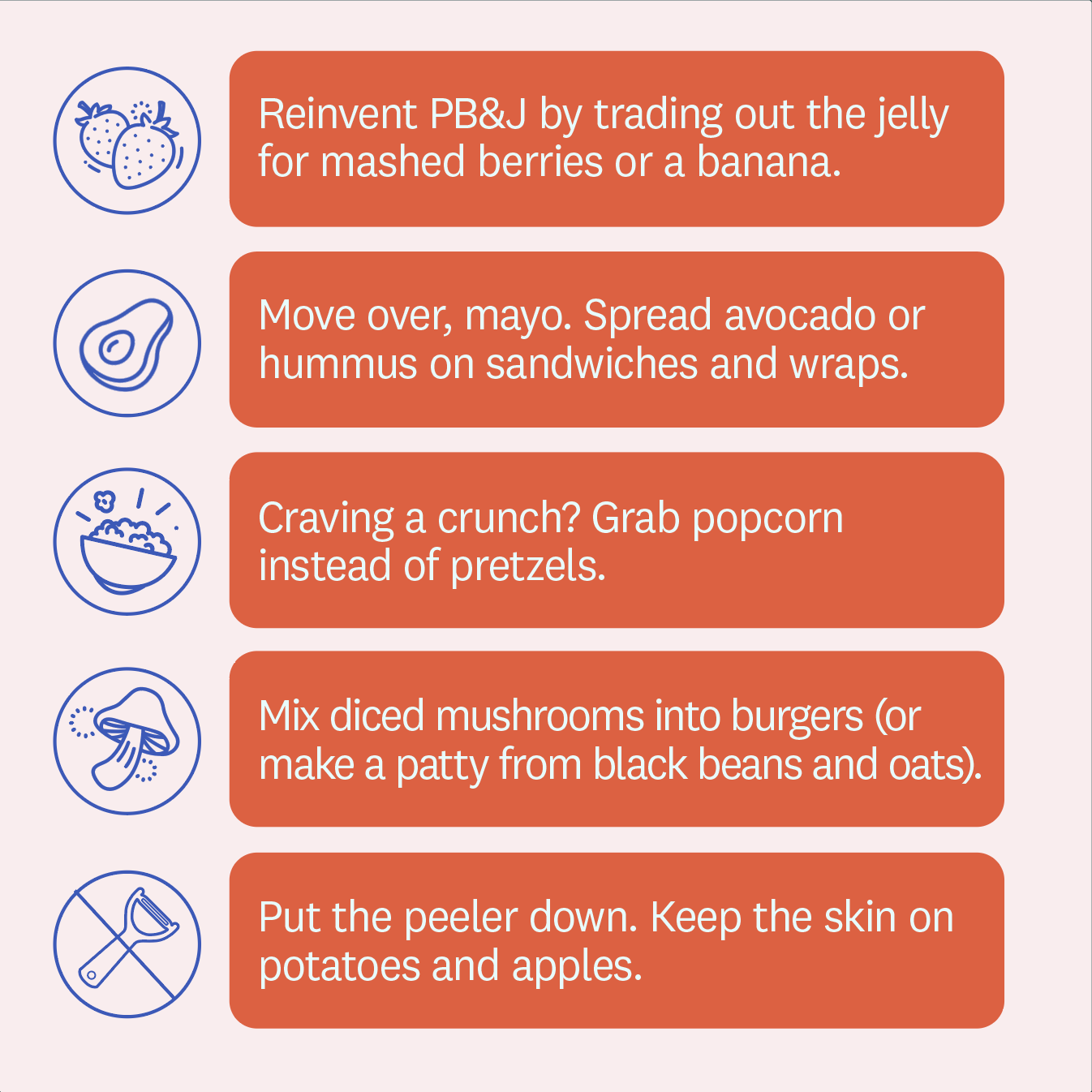 At WW, we don't pick food favorites, but we have to say that we're pretty fond of anything high in fiber. In addition to helping with digestion, fiber—a type of carbohydrate—also supports heart health and long-term weight management.

Better yet, adding fiber-friendly foods to your meals (think fruits, veggies, whole grains, and legumes) will help keep you full longer. If your meal plan is lacking in fiber, give it a good-for-you boost with one of the food swaps above.
Join WW for more stay-on-track
strategies and 24/7 support.
APP MAGIC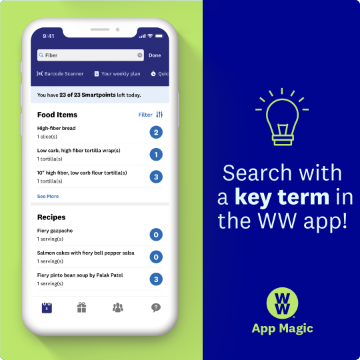 Fast Facts, Right At Your Fingertips!
Want to learn more about the benefits of fiber—or any other aspect of the WW journey? Just tap the Discover tab (located on the navigation bar) in the WW app. Then type in your search term ("fiber," "meal prep," or whatever you're interested in) to pull up science-backed explainers, related recipes, and more tied to the topic.
Snack Board Tricks (and Treats)
These Budget-friendly Halloween snacks won't elicit a single boo—unless you're entertaining a group of ghosts!
You Asked, WW Answered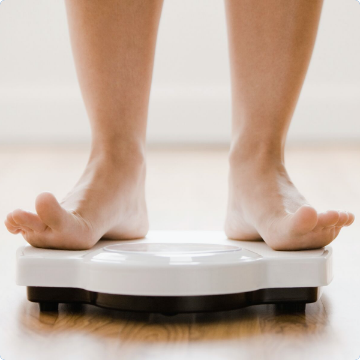 Dr. Allison Grupski


The scale isn't moving. How can I stay positive?
First, look at the big picture. Even if you're not losing right now, maintaining your weight is definitely something to celebrate. It means that you're sticking to good-for-you habits like eating well and exercising. But I get it, positive reinforcement (seeing the number on the scale tick downward!) feels good and can keep you moving forward. So where else can you find that right now? Maybe you're walking three miles at a time, when a few weeks ago you were only walking one. Or perhaps you feel more energetic these days. Focus on that until the scale catches up with your progress.
—Dr. Allison Grupski, WW's Senior Director of Behavior Change
Learn more

Figs
Figs are a delicious source of calcium, potassium, and the word of the day: fiber! They're also quite delicate. In other words, use 'em or lose 'em! (They'll keep in the fridge for about three days.)
How to use them
Learn how ZeroPoint foods can help you reach your weight-loss goals.
WW Coin Logo, myWW, SmartPoints and ZeroPoint are the registered trademarks of WW International, Inc.
© 2021 WW International, Inc. All rights reserved.

WW International Inc. | 675 Avenue of the Americas, 6‌t‌h F‌l‌o‌or‌ |‌ N‌e‌w‌ ‌Y‌o‌r‌k‌,‌ ‌N‌Y‌ 1‌0‌0‌1‌0