From: Williams Sonoma - Monday Jun 14, 2021 08:14 am
---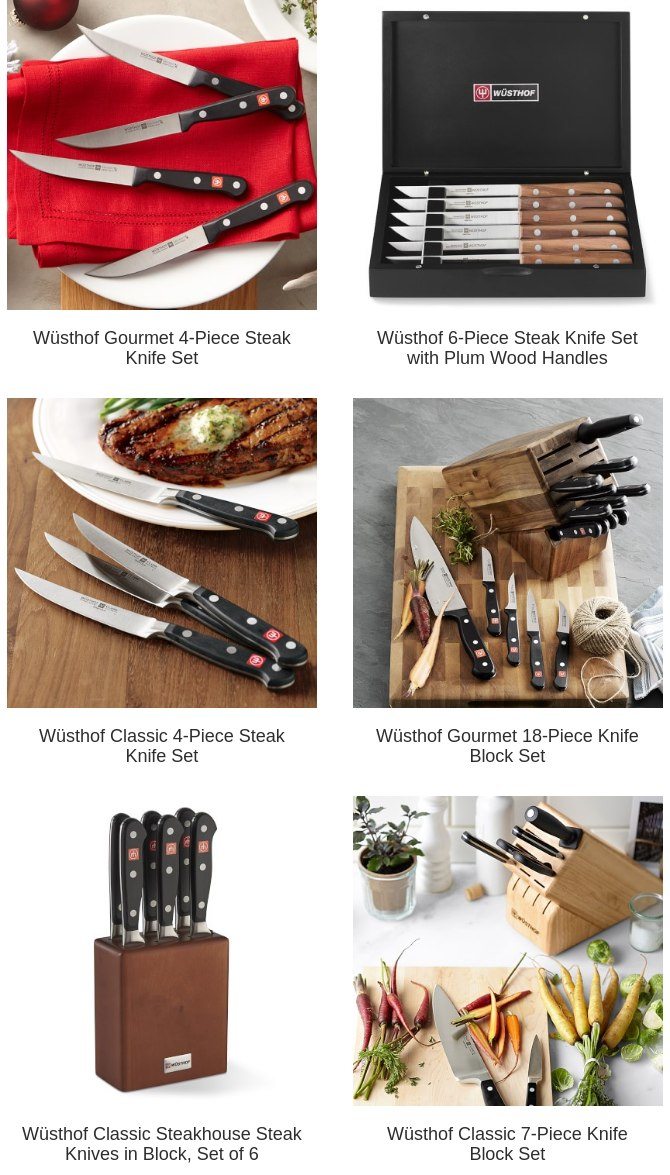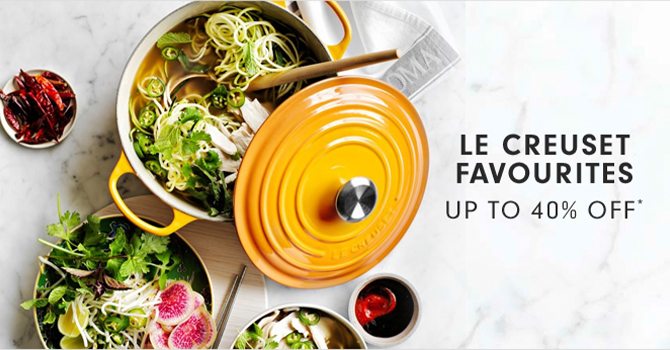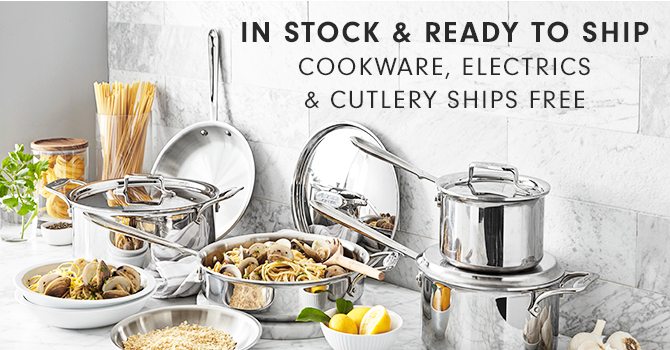 | | |
| --- | --- |
| | |





Up to 40% Off Le Creuset
*Quantities are limited and exclusions may apply. Offer is valid on online purchases made by 11:59pm (PT) on July 31, 2021 or while supplies last. Offer end date is subject to change. Offer not valid on purchases made before February 1, 2021. Offer valid on in-stock items only and cannot be applied to prior purchases. Offer may not be combined with any other coupons, discounts or offers. Free shipping offer applies to standard shipping only. Free shipping offer not valid for rush shipping or international shipping and on items shipped directly from vendor. Offer not valid for purchases made at Williams Sonoma Outlet stores. Offer not valid for international orders.
CREDIT CARD REWARDS:
4
Offer is exclusive to Williams Sonoma or Williams Sonoma Visa® credit card holders enrolled in the Williams Sonoma Credit Card Rewards program. This rewards program is provided by Comenity Bank and its terms may change at any time. For full Rewards Terms and Conditions, please see
comenity.net/williamssonoma
or
comenity.net/williamssonomavisa
Credit card offers are subject to credit approval. Williams Sonoma Credit Card Accounts are issued by Comenity Bank. Williams Sonoma Visa® Credit Card Accounts are issued by Comenity Bank pursuant to a license from Visa U.S.A. Inc. Visa is a registered trademark of Visa International Service Association and used under license.
THE KEY:
†This Program is offered, operated, and administered by Williams-Sonoma, Inc. Comenity Bank (Bank) issues Williams Sonoma credit card accounts and is in no way affiliated with or responsible for The Key Rewards Program. Any disputes concerning rewards under The Key will not affect any payments or other obligations to the Bank. Williams Sonoma credit cardholders cannot earn 3% under the Key on purchases made with their Williams Sonoma credit card.
Offer valid for U.S. orders only. For Canada, retail prices may vary from those listed in our catalog and on our website.
You have received this marketing message because we believe you have displayed an interest in the items mentioned. While we strive to deliver only relevant, useful marketing to our customers, on occasion it is possible that you may receive a marketing message for a product that you have already purchased or have never shown interest in. We apologize if this is the case. Please note that this does not mean there is an issue with your order and does not mean your account security has been compromised.
If you prefer not to receive promotional email messages from us, please
click here
.
© 2021 Williams-Sonoma, Inc., Direct Marketing Dept., 3250 Van Ness Ave., San Francisco, CA 94109.
All Rights Reserved. Read about our
privacy policy
.
This message was sent to newsletter@gmail.com.