From: REI - Monday May 10, 2021 10:39 pm
---
Get the latest on sales, new gear and much more
‌ ‌ ‌ ‌ ‌ ‌ ‌ ‌ ‌ ‌ ‌ ‌ ‌ ‌ ‌ ‌ ‌ ‌ ‌ ‌ ‌ ‌ ‌ ‌ ‌ ‌ ‌ ‌ ‌ ‌ ‌ ‌ ‌ ‌ ‌ ‌ ‌ ‌ ‌ ‌ ‌ ‌ ‌ ‌ ‌ ‌ ‌ ‌ ‌ ‌ ‌ ‌ ‌ ‌ ‌ ‌ ‌ ‌ ‌ ‌ ‌ ‌ ‌ ‌ ‌ ‌ ‌ ‌ ‌ ‌ ‌ ‌ ‌ ‌ ‌ ‌ ‌ ‌ ‌ ‌ ‌ ‌ ‌ ‌ ‌ ‌ ‌ ‌ ‌ ‌ ‌ ‌ ‌ ‌ ‌ ‌ ‌ ‌ ‌ ‌ ‌ ‌ ‌ ‌ ‌ ‌ ‌ ‌ ‌ ‌ ‌ ‌ ‌ ‌ ‌ ‌ ‌ ‌ ‌ ‌ ‌ ‌ ‌ ‌ ‌ ‌ ‌ ‌ ‌ ‌ ‌ ‌ ‌ ‌ ‌ ‌ ‌ ‌ ‌ ‌ ‌ ‌ ‌ ‌ ‌ ‌ ‌ ‌ ‌ ‌ ‌ ‌ ‌ ‌ ‌ ‌ ‌ ‌ ‌ ‌ ‌ ‌ ‌ ‌ ‌ ‌ ‌ ‌ ‌ ‌ ‌ ‌ ‌ ‌ ‌ ‌ ‌ ‌ ‌ ‌ ‌ ‌ ‌ ‌ ‌ ‌ ‌ ‌ ‌ ‌ ‌ ‌ ‌ ‌ ‌ ‌ ‌ ‌ ‌ ‌ ‌ ‌ ‌ ‌ ‌ ‌ ‌ ‌ ‌ ‌ ‌ ‌ ‌ ‌ ‌ ‌ ‌ ‌ ‌ ‌ ‌ ‌ ‌ ‌ ‌ ‌ ‌ ‌ ‌ ‌ ‌ ‌ ‌ ‌ ‌ ‌ ‌ ‌ ‌ ‌ ‌ ‌ ‌ ‌ ‌ ‌ ‌ ‌ ‌ ‌ ‌ ‌ ‌ ‌ ‌ ‌ ‌ ‌ ‌ ‌ ‌ ‌ ‌ ‌ ‌ ‌ ‌ ‌ ‌ ‌ ‌ ‌ ‌ ‌ ‌ ‌ ‌ ‌ ‌ ‌ ‌ ‌ ‌ ‌ ‌ ‌ ‌ ‌ ‌ ‌ ‌ ‌ ‌ ‌ ‌ ‌ ‌ ‌ ‌ ‌ ‌ ‌ ‌ ‌ ‌ ‌ ‌ ‌ ‌ ‌ ‌ ‌


Thanks for joining our email list and choosing to be the first to
know about exclusive offers, the latest gear, adventures,
local experiences and much more.
From local events to adventures to outlet deals, update your email
preferences and preferred store to get information and emails tailored
to your area and interests.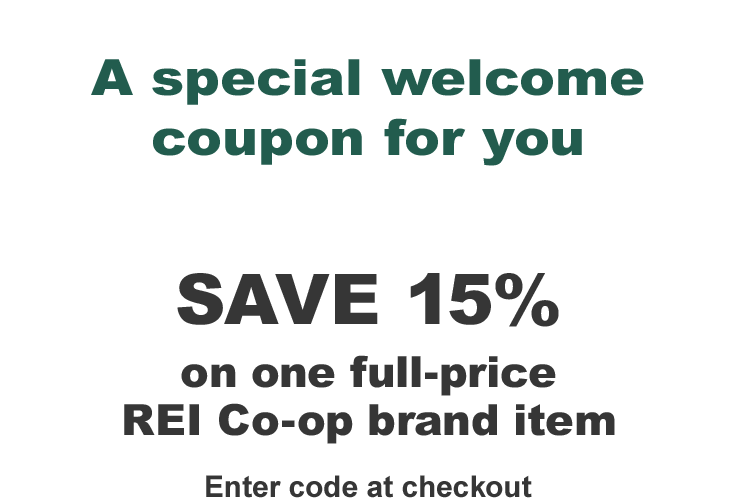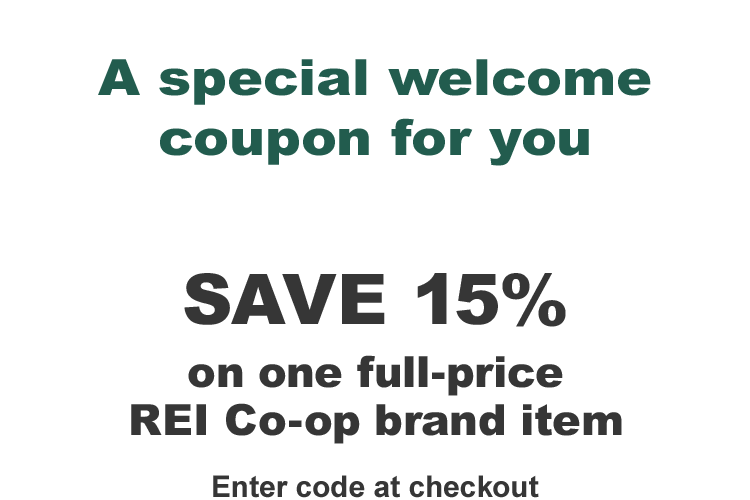 FK60W-6TCPX-MD9HE-D52TQ
Exclusions apply. See terms and conditions below.
*
What's your
next adventure?
* Terms & Conditions:
Offer valid for 15% off one full-price REI Co-op brand item. Offer expires at 11:59 PM Pacific Time on 06/08/21. Offer valid for new email subscribers only; email addresses are subject to validation by REI. Offer not valid on bicycles. Coupon (or coupon code) must be presented at time of purchase. Online and phone customers must use code FK60W-6TCPX-MD9HE-D52TQ to receive this discount. Offer valid at REI.com, 1-800-426-4840 and REI stores. Offer not valid on REI adventure travel, REI classes or day trips. Offer not valid for REI Outlet items (prices ending in $.73), Sale items (prices ending in $._9) or Clearance items (prices ending in $.83 or $.93). Offer not valid on special orders, used gear, package discounts, prior purchases, REI gift cards, passes and tickets, memberships, shop services, rentals. Offer is limited to stock on hand and backorderable items, is nontransferable and is not redeemable for cash. Discounted merchandise is not eligible for the REI member dividend. Offer may not be combined with any other discount or offer. Limit one coupon per customer.
To order by phone, call 1-800-426-4840 | Mon-Fri, 5am - 10pm | Sat-Sun, 6am - 9pm PT.

Cashier instructions: Apply a 15% line discount to the highest eligible full-price REI Co-op brand item. Please refer to exclusions.

How to use your coupon: In Stores: Print this email or display it on your phone and show your cashier. Online: Apply your coupon code under "payment method" at checkout.

© 2021 Recreational Equipment, Inc. All rights reserved.
REI and the REI Co-op logo are trademarks of Recreational Equipment, Inc.