From: WW - Sunday Sep 26, 2021 02:05 pm
---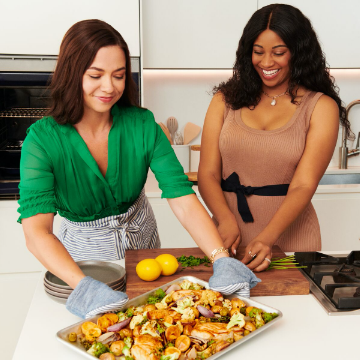 Other WW members and Coaches aren't the only ones who affect your wellness journey. Friends and family can also influence and support you as you work toward your goals, even if they aren't on the program. And that's a good thing! Including these people on your journey—without pressuring them to join—can make it easier for you to stick to your goals.

This week, think about your squad and decide who you'll include and what strategy you'll try. For example, turn your catch-up with your bestie into activity time by taking a walk together. Or team up in the kitchen by asking your partner to help cook a new WW recipe with you.
Join WW for more stay-on-track
strategies and 24/7 support.
THE SHIFT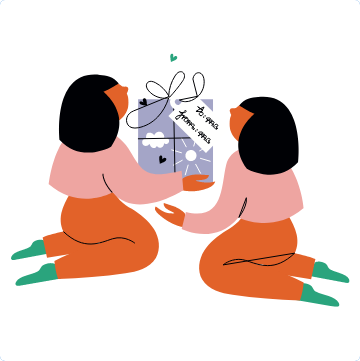 Gift Yourself…With Kindness
We share it all the time with loved ones, but we deserve to unwrap it too. Specifically, reframe your weight-loss journey as an act of kindness to yourself, not a punishment for past behavior. It's the gift that keeps on giving! The more you repeat the gesture, the easier it is to maintain—and the more likely it becomes a habit. (Want more advice on how to make small mental shifts like this? Preorder your copy of The Shift, the new book from Gary Foster, PhD, WW's Chief Scientific Officer.)
Preorder now

Celebrate with Us
These savory recipes are loaded with the best of fall's produce. Share the love and serve them at your next get-together.
WW MEMBER SPOTLIGHT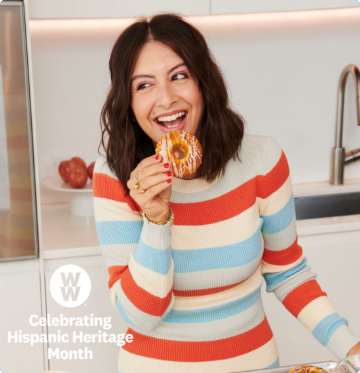 How Shannon Honors Her Heritage (And Health)
"My extended family is super close and Mexican dishes are the heart of our gatherings. I once assumed that 'healthy living' would mean having to give up part of my identity. Now I'm happy to say the opposite is true. My daily habits and personal health may have changed, but the most joyful and authentic aspects of my life—my family, our traditions, our heritage—aren't going anywhere."
Learn more about Shannon's journey

Apples
Nothing says fall like crisp, juicy apples! Almost half of an apple's vitamin C—and most of its fiber—is found in the skin, so eat them unpeeled for maximum nutritional benefit.
How to use 'em
Learn how ZeroPoint foods can help you reach your weight-loss goals.
WW Coin Logo, myWW, SmartPoints and ZeroPoint are the registered trademarks of WW International, Inc.
© 2021 WW International, Inc. All rights reserved.

WW International Inc. | 675 Avenue of the Americas, 6‌t‌h F‌l‌o‌or‌ |‌ N‌e‌w‌ ‌Y‌o‌r‌k‌,‌ ‌N‌Y‌ 1‌0‌0‌1‌0