From: WW - Sunday Oct 17, 2021 02:06 pm
---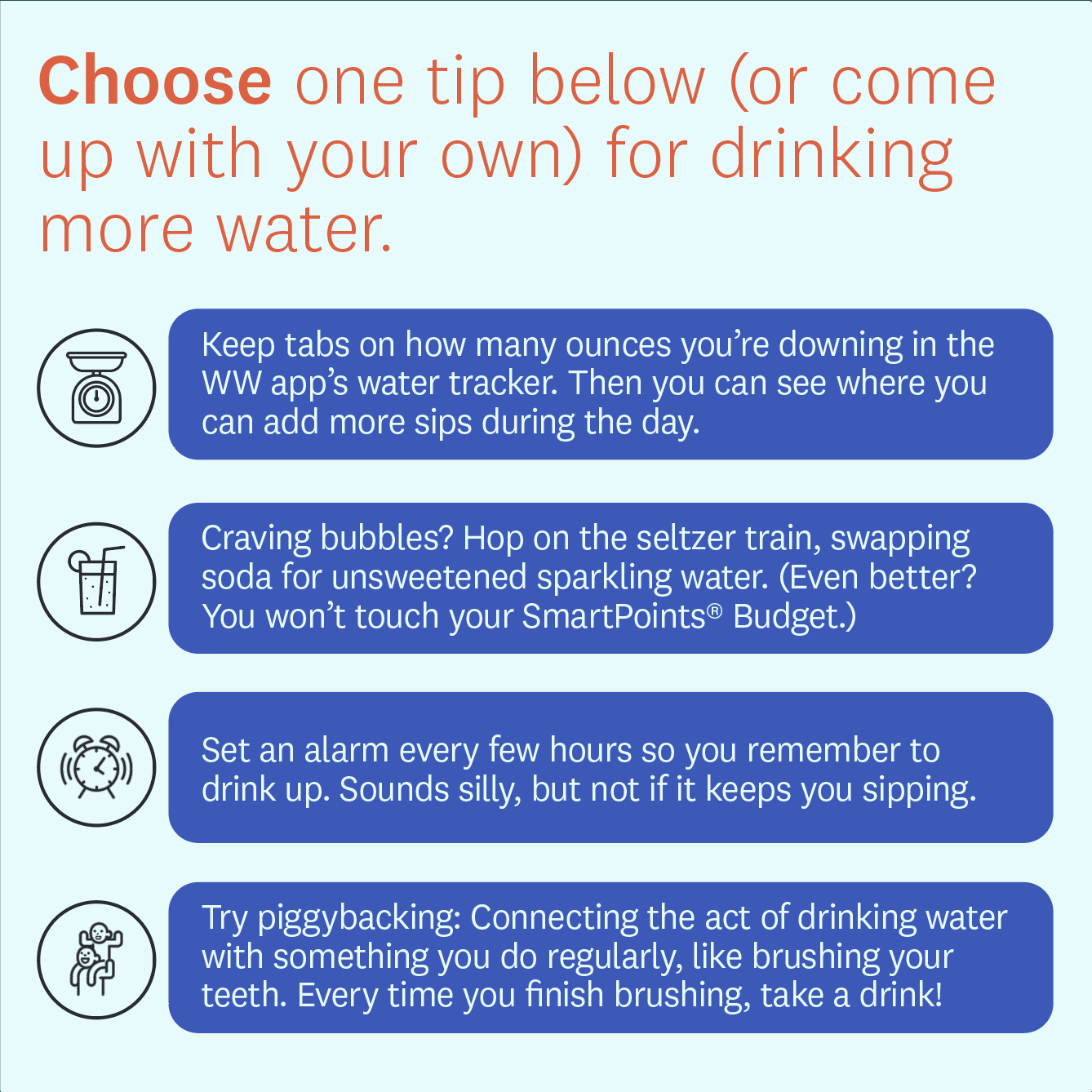 As a refresher, what we eat and drink plays a big role in our weight-loss and wellness journey. The ultimate refresher? A tall glass of water! We don't need to tell you that staying hydrated is essential for your health, but did you know the average human should drink at least 60 oz, or about half a gallon, every day?

If you're trying to up your water intake (and, truly, aren't we all?) choose one of the tips above to reach your hydration goals. Pick up WW's new Half-Gallon Water Bottle to make it even easier to keep track.
Join WW for more stay-on-track
strategies and 24/7 support.
APP MAGIC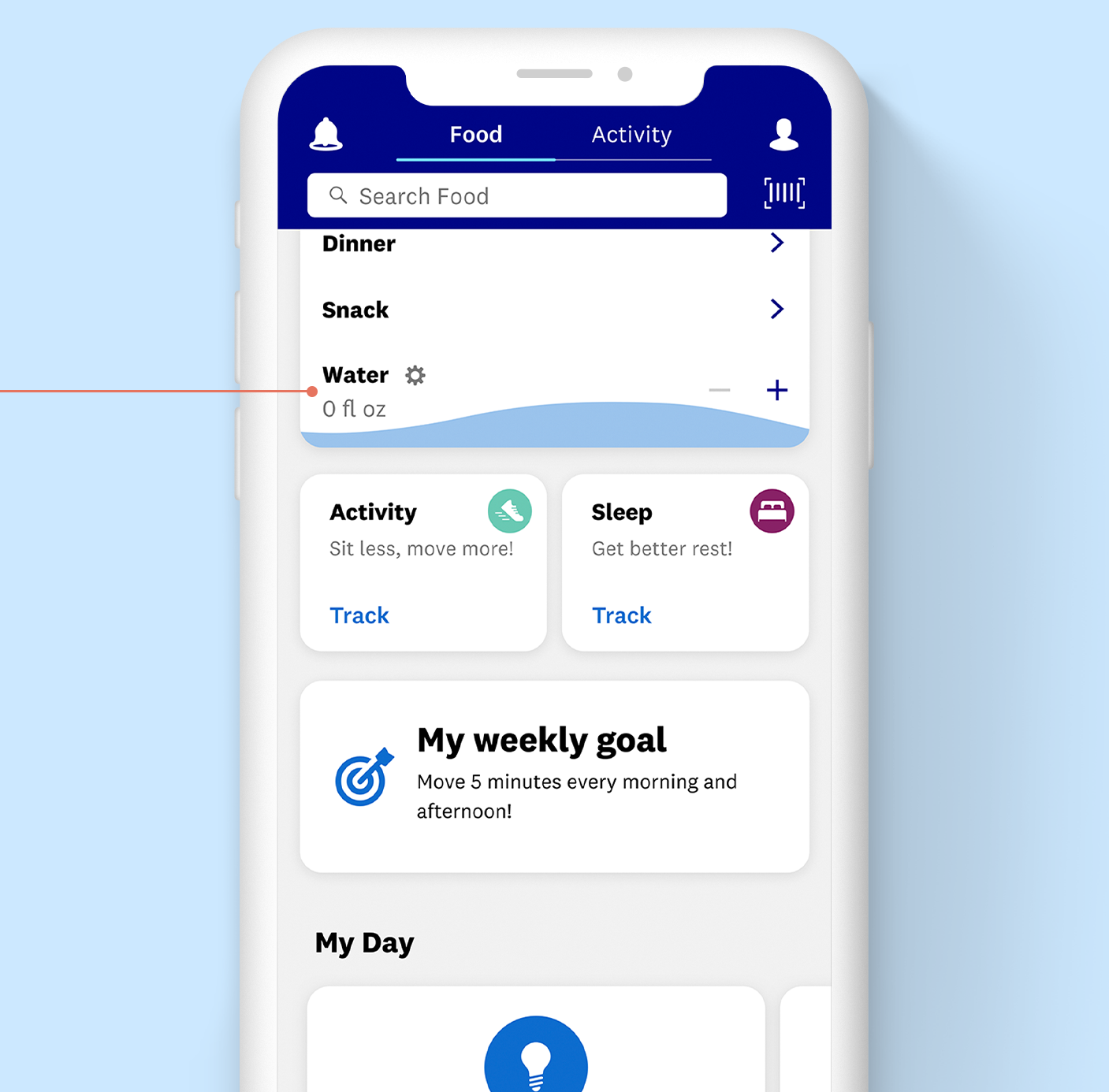 Make Tracking Your Water EVEN Easier
Whether you sip from an 8 oz glass throughout the day or a half-gallon bottle, you can customize the water tracker feature in the WW app to match your go-to serving size. It's just one more way the app helps you on your weight-loss journey!
So Many Pasta-bilities
PSA: You can lose weight without cutting carbs! Today, on National Pasta Day, we're sharing our best noods, from penne to spaghetti.
WW COACH SPOTLIGHT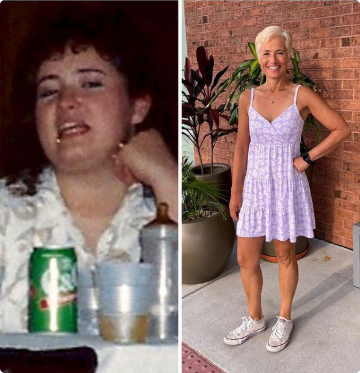 Wise Words from Coach Marianne
I used to believe that I had to make up for overeating or binging by exercising a ton and only eating fruits and vegetables. Once I became aware of this behavior, I started asking the question: Why am I punishing myself? After all, I am on a journey of change! I also started to unpack why I considered healthy behaviors, like exercising, as punishment. Now I know that it's what I do next that counts: Tracking my next meal, enjoying my next workout, moving forward, and not being so hard on myself.
Follow Coach Marianne on Instagram

Parsnips
The pale-looking root veggie tastes nothing like its carrot cousin. Parsnip has a sweet, anise-like flavor and is as easy to prepare as other root vegetables. Roast 'em or add to a flavorful autumn stew.
How to use them
Learn how ZeroPoint foods can help you reach your weight-loss goals.
WW Coin Logo, myWW, SmartPoints and ZeroPoint are the registered trademarks of WW International, Inc.
© 2021 WW International, Inc. All rights reserved.

WW International Inc. | 675 Avenue of the Americas, 6‌t‌h F‌l‌o‌or‌ |‌ N‌e‌w‌ ‌Y‌o‌r‌k‌,‌ ‌N‌Y‌ 1‌0‌0‌1‌0