From: TED-Ed - Sunday Jun 05, 2022 07:16 pm
---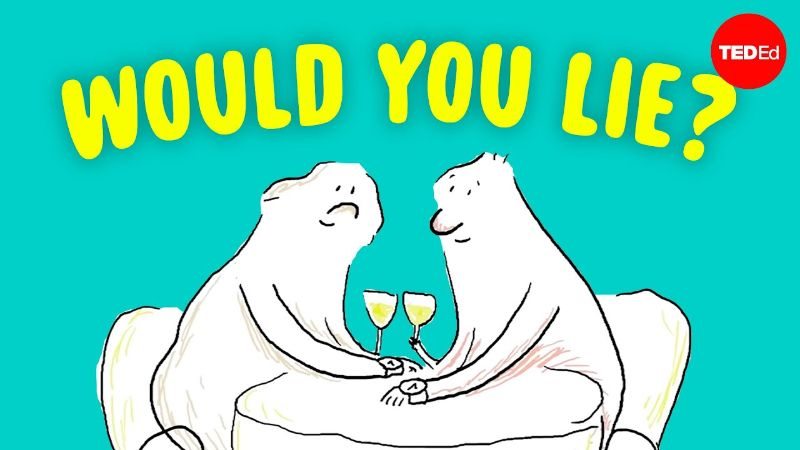 Ethical dilemma: Would you lie?
By Sarah Stroud, directed by Avi Ofer
Your plan to set up your friend Carey with your acquaintance Emerson is finally coming together. You've made them a dinner reservation, but suddenly realize that there's a problem: Carey is always late. You really want this relationship to work— what if you told Carey dinner was at 6 instead of 6:30, so they arrived on time? Is it okay to lie? Sarah Stroud explores this classic ethical dilemma.
View the animation »
Can you solve the fortress riddle?
By Henri Picciotto, directed by Igor Coric, Artrake Studio
Bad news: your worst enemies are at the gate. Your fledgling kingdom guards the world's only herd of tiny dino creatures. To you, they're sacred. To everyone else, they're food. The three closest nation-states have teamed up to smash open your walls and devour the herd. Can you build fortifications for your kingdom before the siege weapons arrive? Henri Picciotto shows how.
View the animation »
Teachers! Have you ever struggled with finding engaging ways for your students to practice writing and presentation skills? Throughout the flexible TED-Ed Student Talks curriculum students will learn how to outline and plan their talk arc, how to conduct research, how to draft and edit their script, and more. Most importantly, the TED-Ed Student Talks program helps students be comfortable with their own voices. Through fun and collaborative activities, students practice and gain confidence using their well-prepared scripts as their final presentations. Ready to try this free curriculum in your classroom? Learn more and apply!



Learn more here »

Even TED speakers need coaching to share their ideas with the world. Learn the techniques that our most popular speakers use to captivate their audience.



Learn more here

»